Predictive Analytics for Cost-Effective Outdoor Surveillance Applications
The FLEXIDOME IP 3000i family is extended with two new outdoor cameras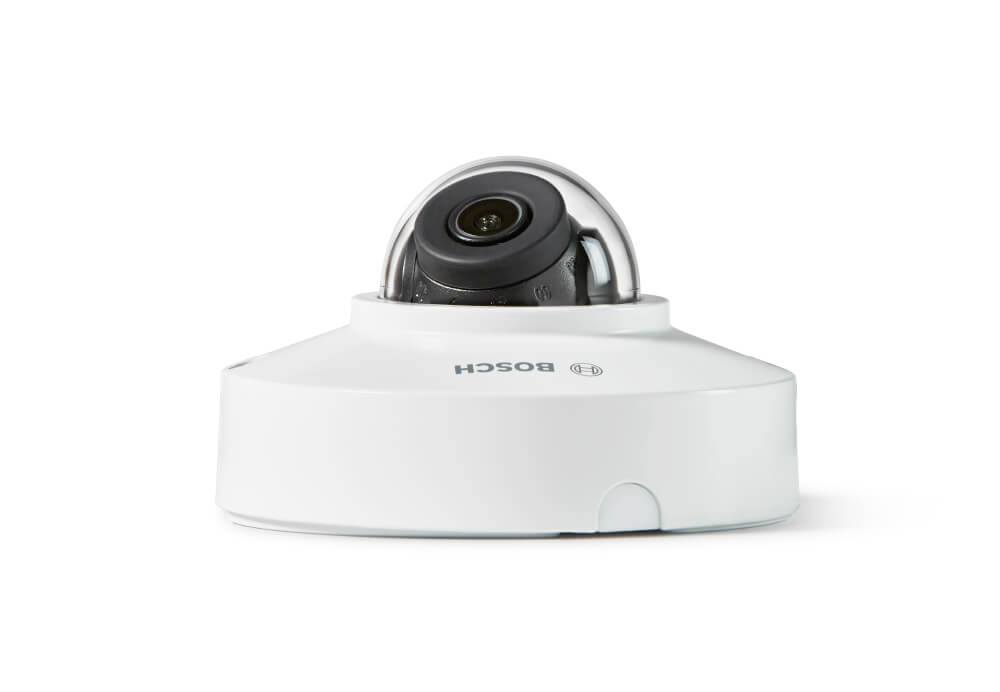 The FLEXIDOME IP micro 3000i is compact in design and built for high-quality, round the clock performance and easy installation.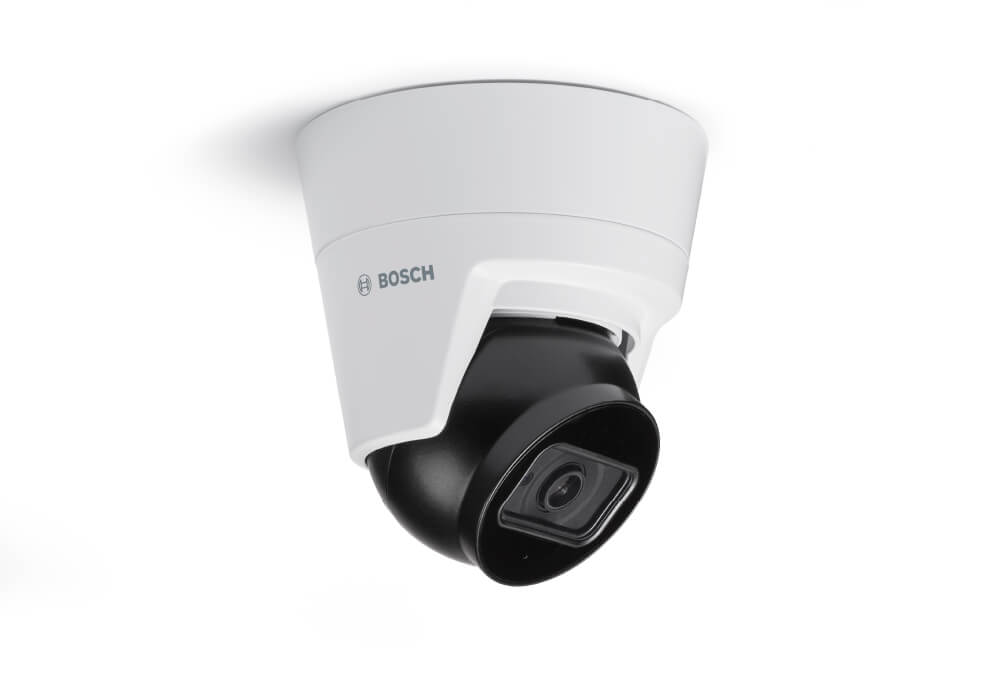 FLEXIDOME IP turret 3000i IR
with built-in Artificial Intelligence (AI)
The FLEXIDOME IP turret 3000i IR has built-in infrared imaging to enable high-quality images even in complete darkness.
Designed for outdoor applications when light levels vary, both models offer a High Dynamic Range (HDR) of 120dB with up to 5 MP resolutions and are weatherproof (IP66) with vandal-resistant housing (IK10).
Predictive insights enable users to know what is next
Built-in AI, like Essential Video Analytics, uses metadata to add sense and structure to video footage, enabling the FLEXIDOME IP micro 3000i and IP turret 3000i IR cameras to understand what they are seeing and gives customers a smart choice to know what is next.
Supporting sustainable business practices..
All Bosch FLEXIDOME IP 3000i models support business owners with remote connectivity, enabling them to access their system or video footage from anywhere, anytime. The ability to perform remote work is necessary during the current pandemic and allows integrators to commute less, saving time and reducing harmful environmental emmisions.
Built-in Essential Video Analytics
Essential Video Analytics can be used for advanced intrusion detection, such as alerts to loitering or a person or object entering a pre-defined field. Additionally, it can also help to enforce health and safety regulations such as no-parking zones and blocked emergency exits.
… while keeping data secure
Keeping systems current also offers a solid defense against potential data security vulnerabilities. Bosch provides a multi-step approach to data security centered on a built-in Trusted Platform Module (TPM) that safely stores all certificates and keys needed for authentication and encryption.

Browse Bosch Security Solutions