Precise, plug-and-play Wi-Fi diagnostic and measurement device for professional results.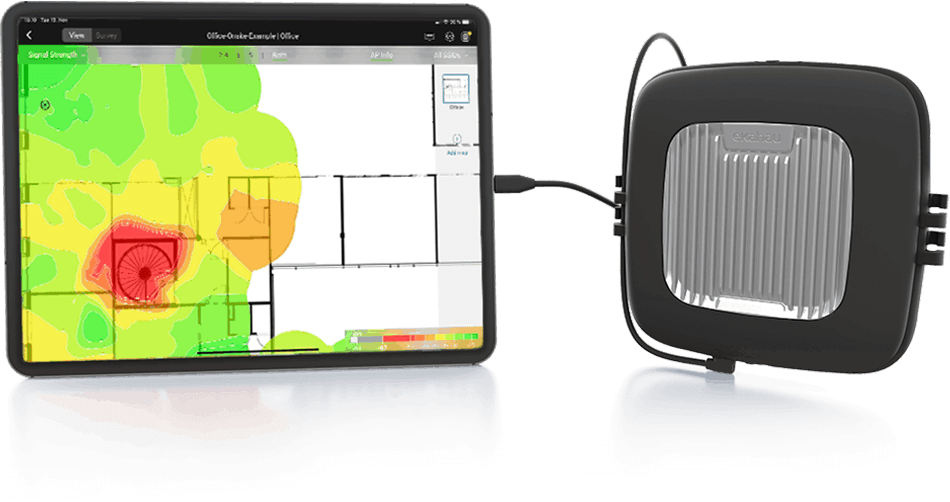 Ekahau Sidekick® is the most advanced, all-in-one Wi-Fi diagnostic and measurement device on the market, delivering pinpoint accuracy for professional results. Build the highest performing wireless networks and diagnose network issues faster, more accurately, and on the go with your Sidekick.
The accuracy of the Sidekick allows you to identify the signal correctly the first time ensuring you get the right number of APs in the right location for your design. Relying on a Wi-Fi adapter or dongle adds high variance and risk that can significantly increase the cost and reduce the effectiveness of your network. Get the right tool for the job with Sidekick.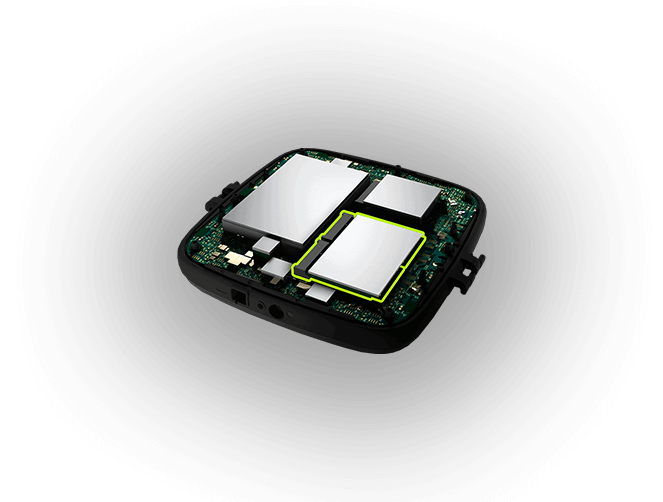 Two Enterprise-Grade
Wi-Fi Radios
Minimize Wi-Fi site survey and troubleshooting time with dual-band internal radio capable of surveying all 802.11 Wi-Fi networks, including 802.11ax (Wi-Fi 6) networks.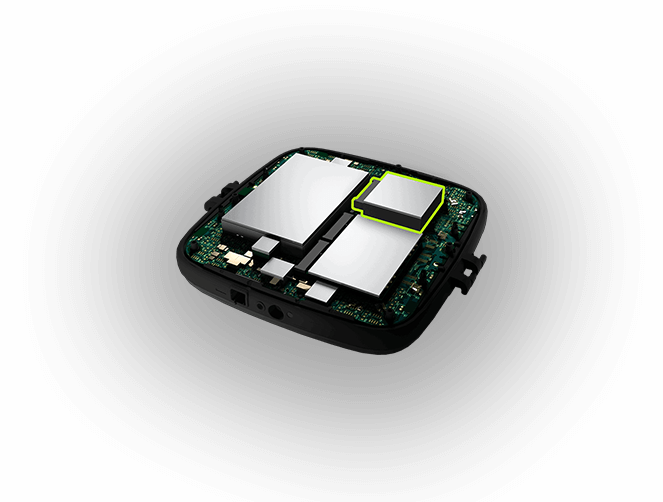 Lightning Fast
Spectrum Analyzer
The Sidekick's high-resolution spectrum analyzer speed is 4-10 times faster and more accurate than other Wi-Fi spectrum analyzers, resulting in more precise pinpointing of interference issues and quicker problem resolution.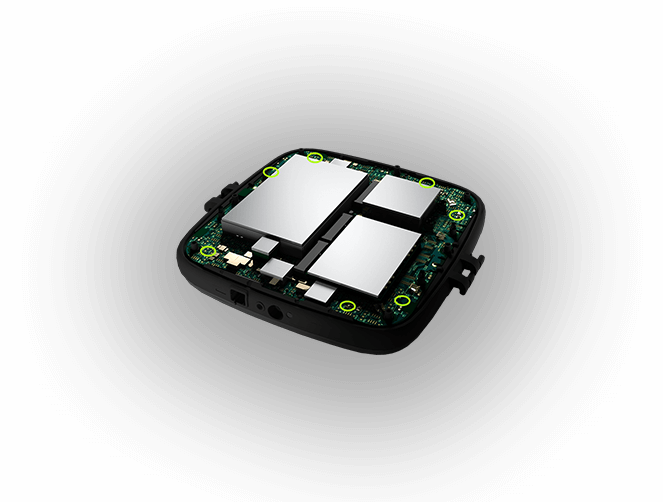 Seven Omni
Directional Antennas
Being consistent is the difference between failure and success. The Sidekick delivers unbeatable reliability using seven factory-tested internal antennas placed in an optimum orientation that deliver standard and consistent measurement accuracy.

Browse Ekahau Wireless Solutions