Advanced, multi-layer protection against the full spectrum of email-borne threats
Powerful Appliances and Virtual Machines for Scalable Email Security Protection
FortiMail addresses the full spectrum of risks that email poses to organizations, fortified by FortiGuard Labs' global visibility and intelligence on the latest threats.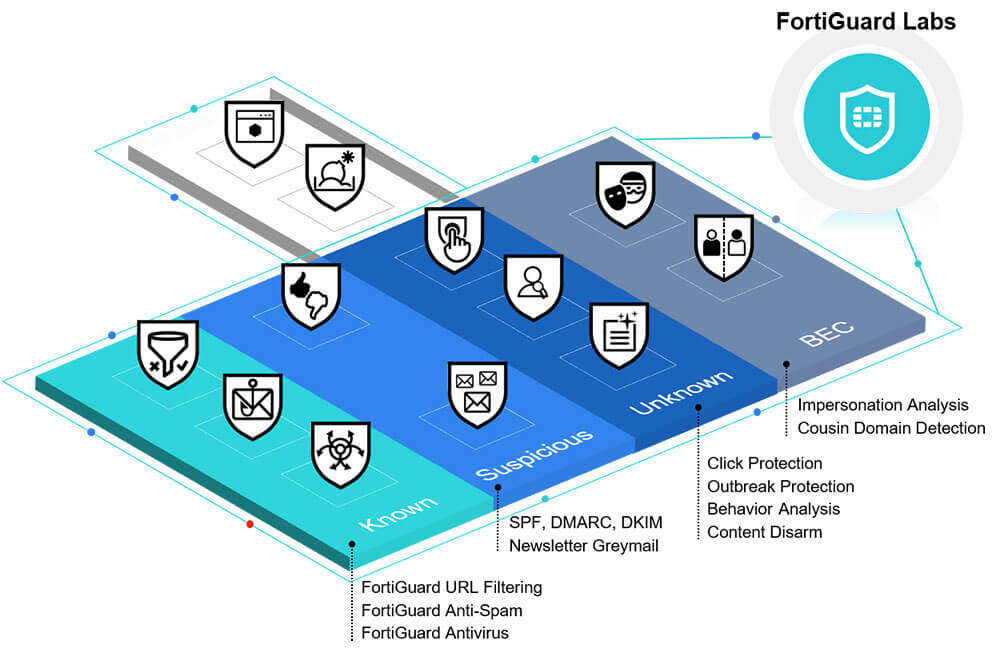 FortiMail delivers comprehensive, proven email threat protection at an industry-leading cost to performance. The solution offers flexible deployment options and operating modes for cloud-based, on-premises, or hybrid email environments, including managed solutions.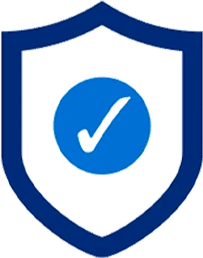 Comprehensive protection
With FortiMail, you get:
● Powerful, integrated capabilities to prevent, detect, and respond to email-based threats
● Flexible deployment options to address on-premises, cloud, and hybrid email use cases
● Choice of operating modes including API support for Microsoft 365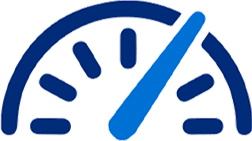 High performance validated by independent tests
We've achieved:
● 94% Total Detection Accuracy and AAA rating from SE Labs
● 99.84% Spam Capture Rate from Virus Bulletin
● 99.9% detection rate by ICSA Labs cases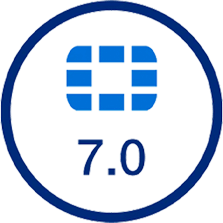 Fabric-enabled email security
● Greater automation of operations workflows and response
● Sharing of insights and intelligence to bolster security beyond email.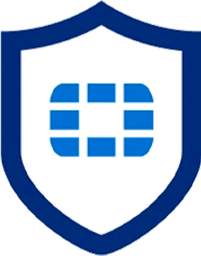 Automatable Response
● 319,000 phishing attempts blocked per minute
● 595,000 malware programs neutralized per minute
● 790,000 malicious website accesses blocked per minute
● 30,000 spam events blocked per minute
Browse Fortinet Cybersecurity Solutions