Resuming Operations with Enhanced Protections
Hikvision's Deep Learning technologies integrate into security and access control systems in convenient ways that really work, with functionalities that include social distancing measures, crowd and traffic controls, mask detection, access control & employee attendance tracking, temperature screening, and more.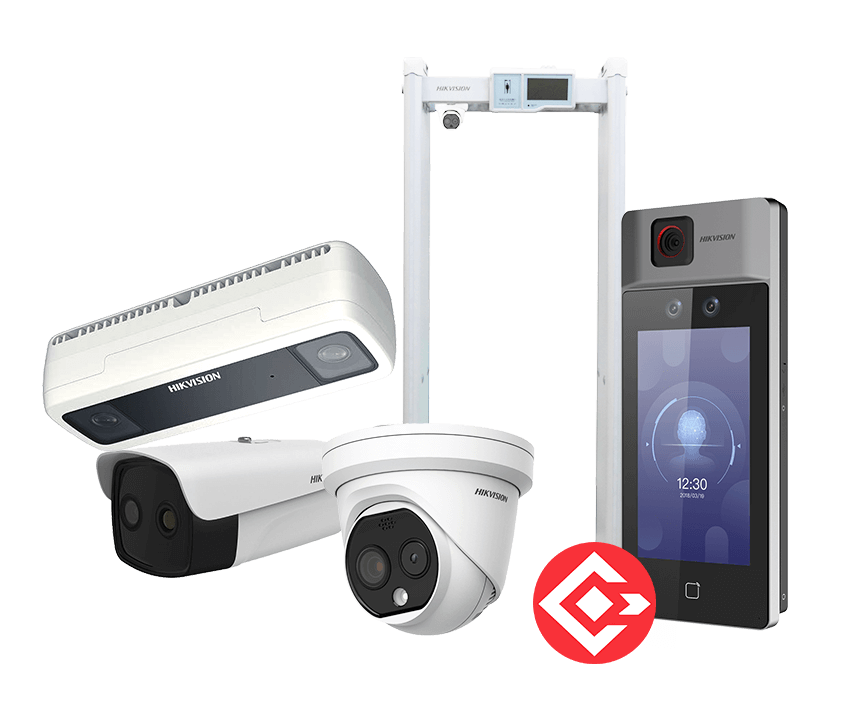 Multi-Site Temperature Screening
A variety of products and measures for safe and efficient temperature screening in all areas.
Fully Touch-Free Access and attendance check
Embedded facial recognition for hands-free access authentication in key areas. 
Highly Centralized Management
Instant visualization of emergency events and overall statistics for situational awareness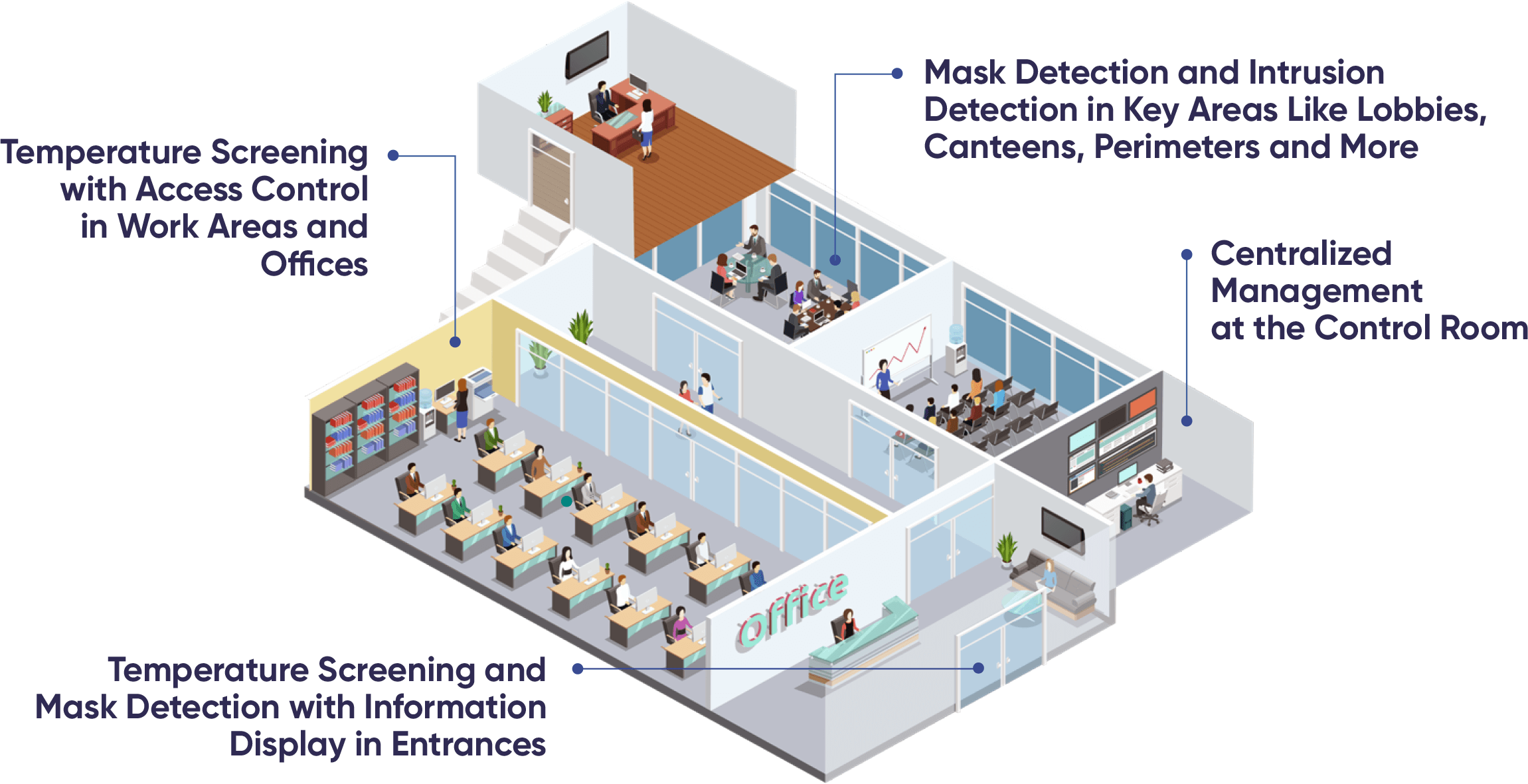 Browse Hikvision Solutions