Keep people moving safely through your space.
To enable social distancing, it's imperative that buildings and facilities limit the number of people allowed inside. Our Density Control Solution automatically provides clear signage and ways to avoid overcrowding.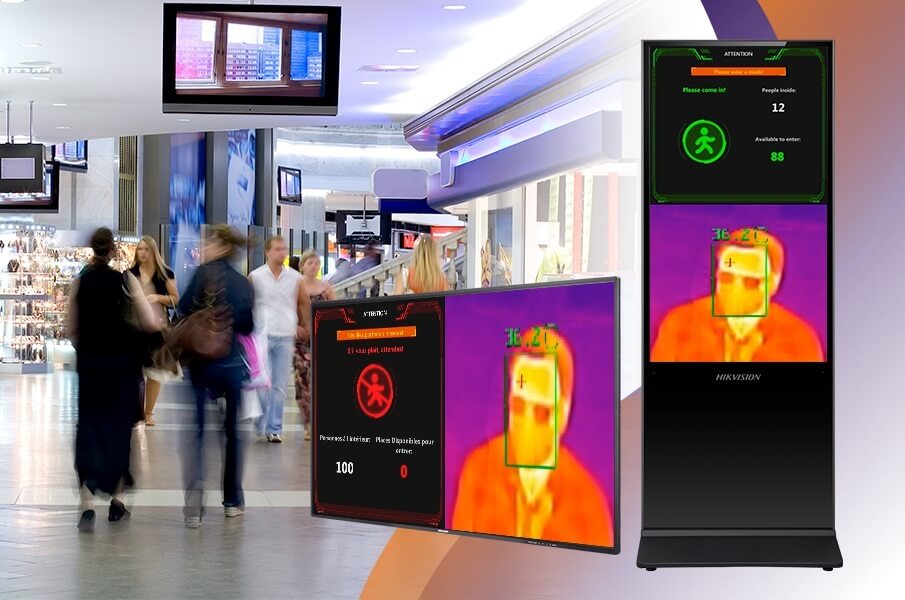 Ideal for small shop
Fast deployment and cost-effective, only one camera and one monitor required
Basic numeric data shows the number of people on-premises
Real-time alert and voice prompt from the camera when the threshold is reached.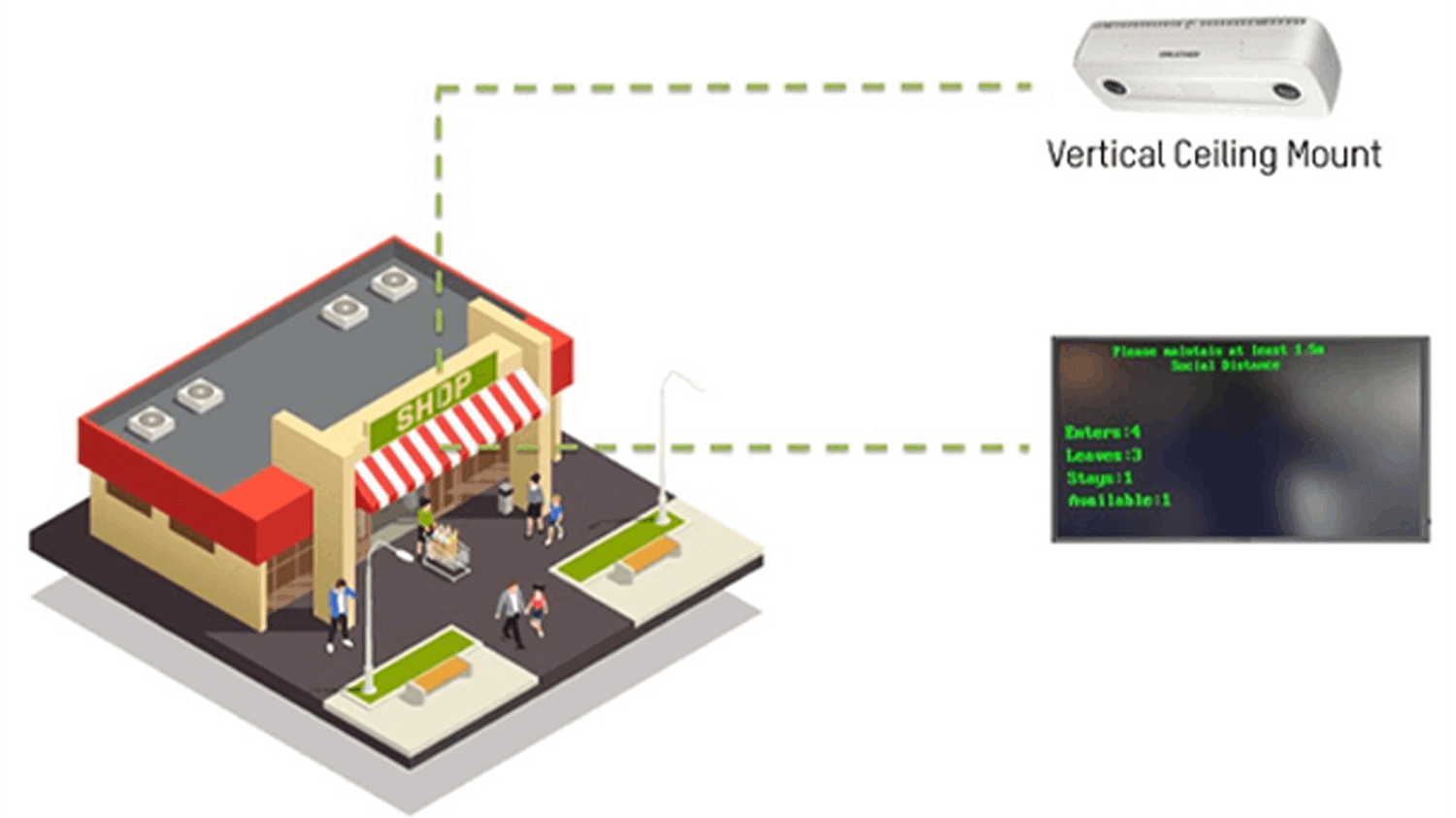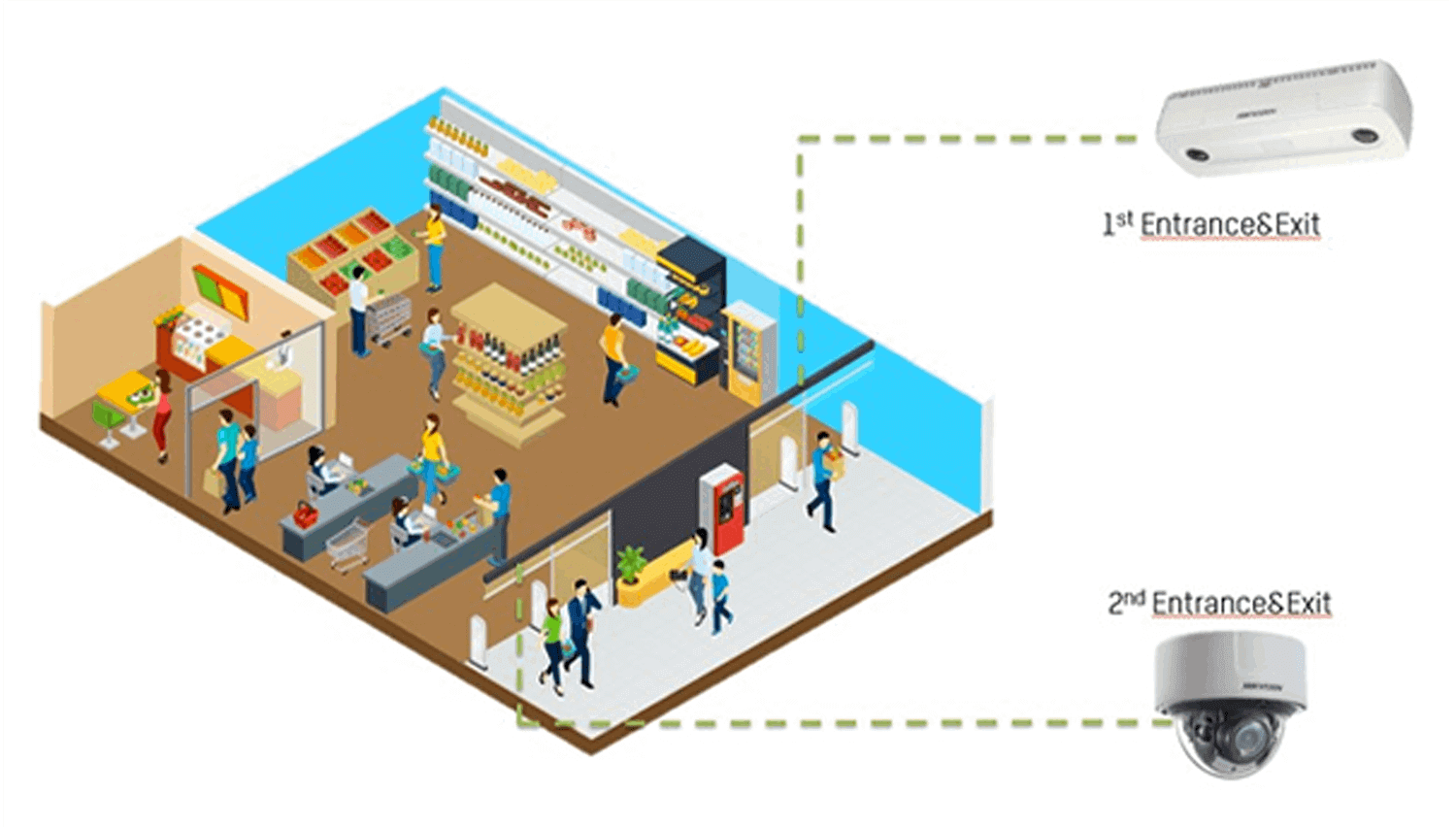 Multiple Entrance/ Exit Solution
Ideal for large sites with multiple entrances
HikCentral software calculates the total figures from all the cameras and displays intuitive real-time data with warning symbols
Central management to view and review the whole system via HikCentral software
Business intelligence reports for further analysis
Ideal for shops, restaurants, or any premises where you need to control the number and flow of people
Fast to deploy and cost-effective, with only one camera, monitor, and digital signage box required
Basic numeric data shows the number of people on-premises
Real-time alert and voice prompt from the camera when the threshold is reached
When a customer without a mask is detected, a customized text prompt will pop up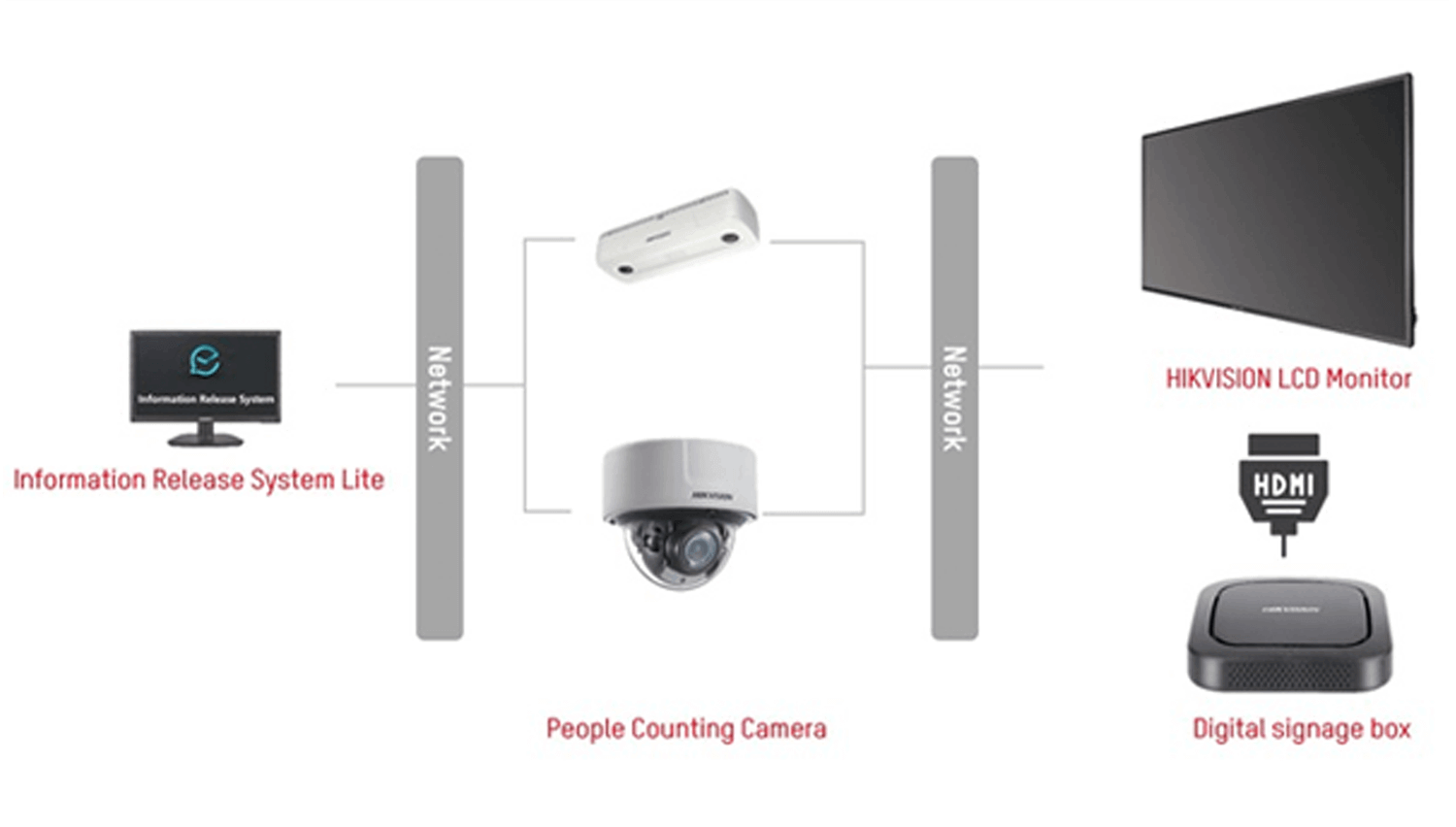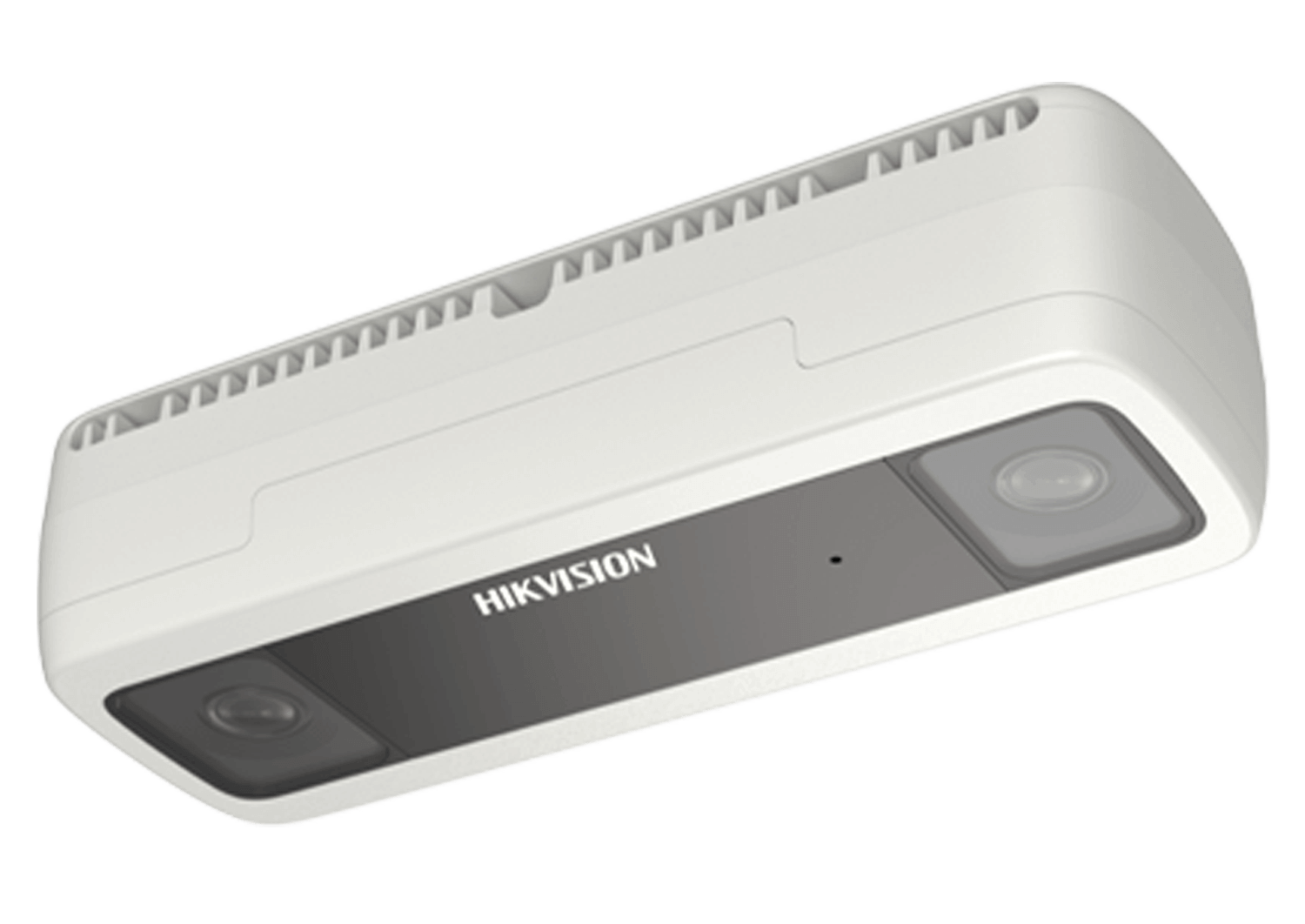 Dual-Lens People Counting Network Camera
High-quality imaging with 2 MP resolution
Efficient H.265+ compression technology
Clear imaging against strong backlight due to 105 dB WDR technology
V model: Water and dust resistant (IP67)

Hikvision NVRs Pro Series
Up to 8 channel IP cameras can be connected
Up to 1-ch@32 MP/2-ch@12 MP/16-ch@1080p decoding capacity
1 HDMI and 1 VGA interface: both interfaces support independent video output
4 HDDs for continuous video recording. Supports various special function cameras, including thermal camera/fisheye/people counting/heatmap/ANPR (automatic number plate recognition)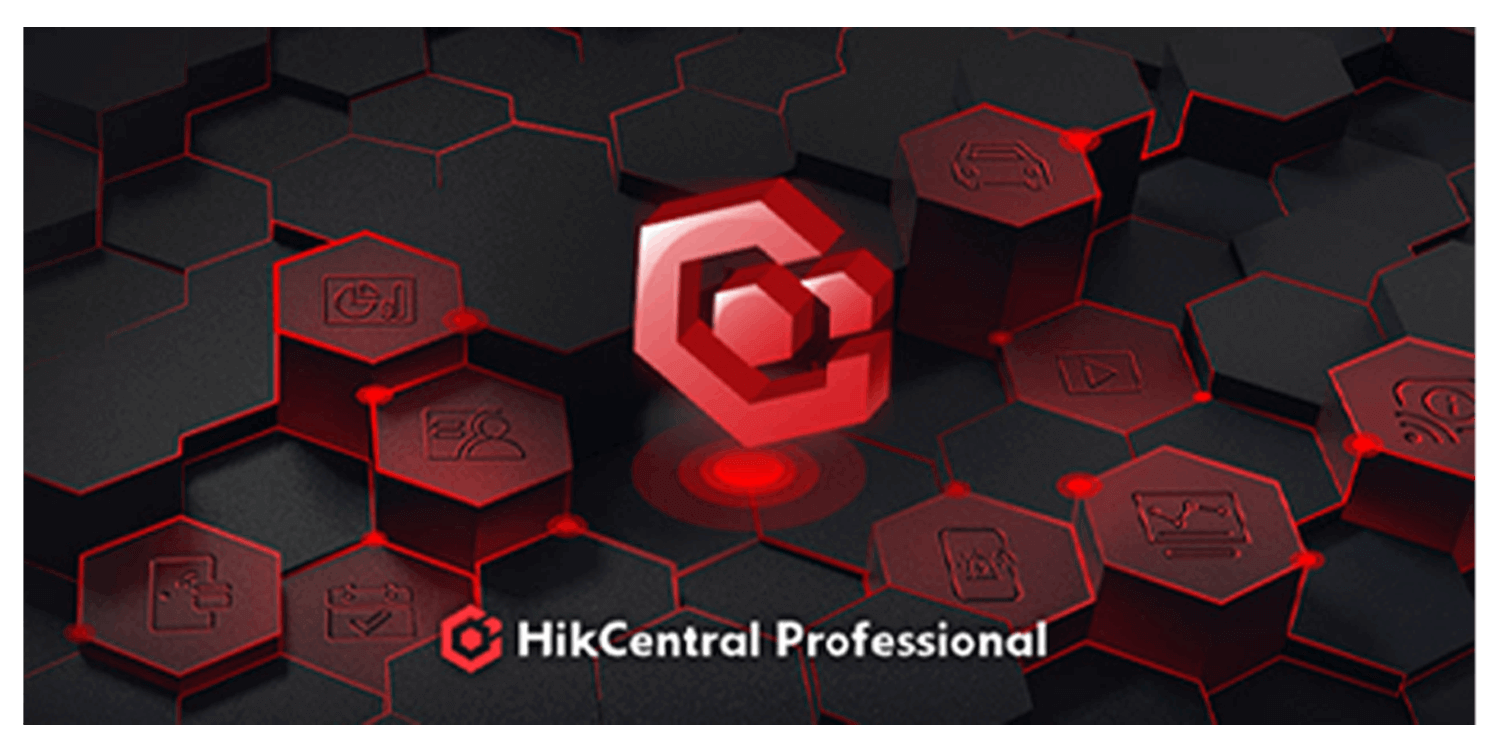 Quick positioning of events
Customizable storage solution
Intelligent Parking System
Super-fast viewing experience
Convenient visitor management
Trustable security anywhere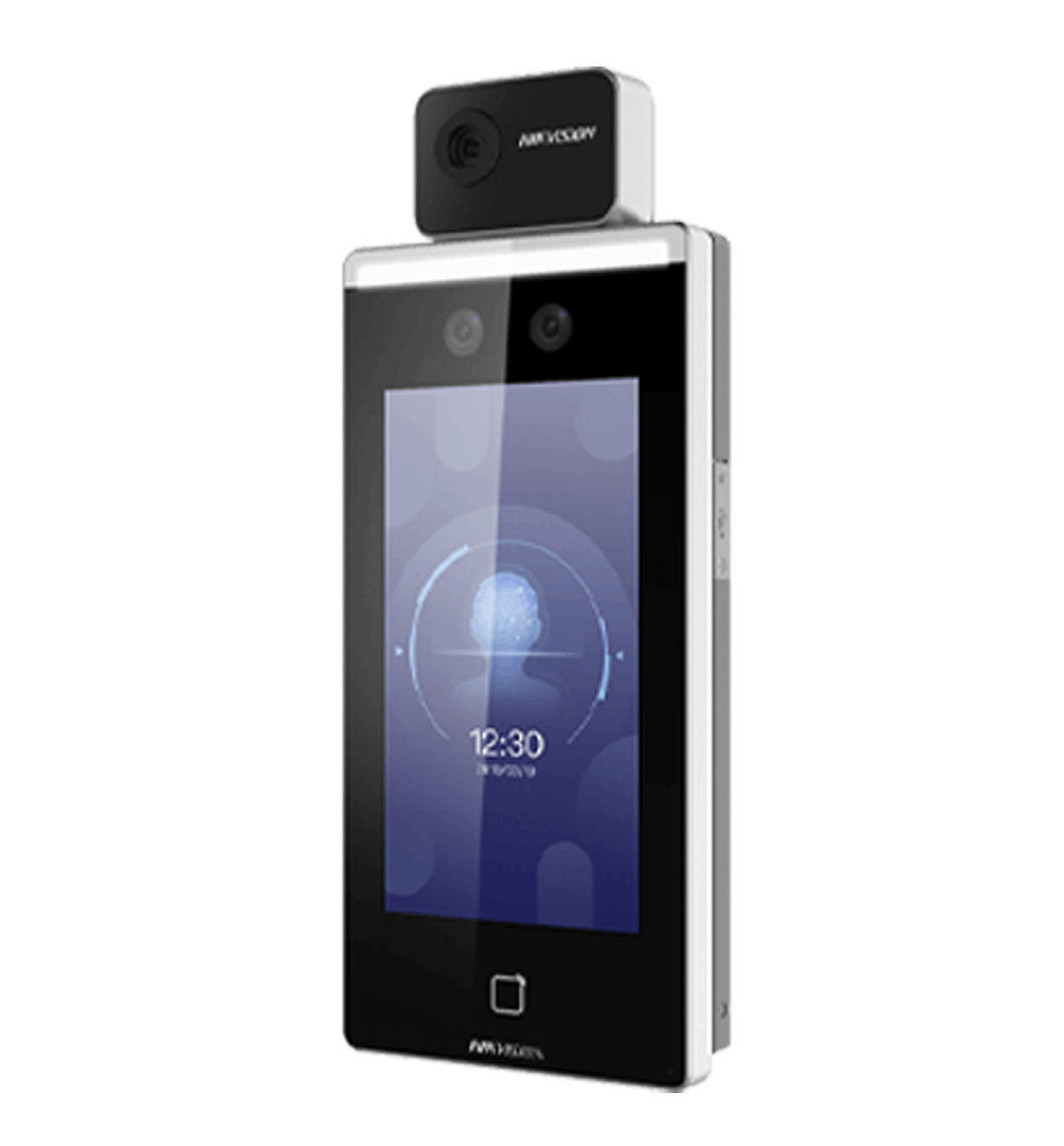 Temperature Screening Terminals
Temperature measuring range: 30 ℃ to 45 ℃ (86 ℉ to 113 ℉), accuracy: 0.1 ℃, deviation: ± 0.5 ℃
Recognition distance: 0.3 to 1.8 m
Fast temperature measurement mode
Face mask wearing alert and forced mask wearing alert
Displays temperature measurement results on the authentication page

Browse Hikvision Solutions