Contactless Temperature Screening
The walk-through metal detector ISD-SMG318LT-F, adopting the thermal imagery technology, realizes non-contact temperature measurement. The face detection function of the camera makes accurate positioning of the measurement. The detector also supports metal detection.
It is suitable for safety inspection of dangerous goods and is widely used in public occasions and important places, etc. It is recommended to be used indoor with a windless environment.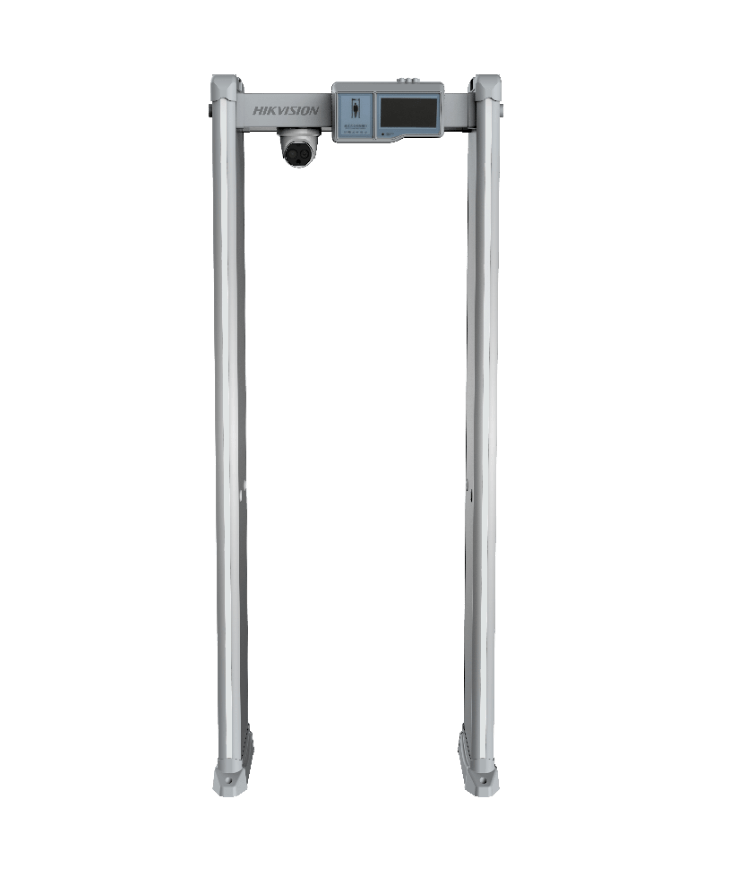 Focus temperature measurement areas to reduce false alarms caused by other heat sources
Achieve highly reliable accuracy with Hikvision's proprietary temperature measurement algorithms
Provide both thermal and optical image channels apart from temperature measurement
Trigger alarms to notify operators immediately when a person with an elevated skin-surface temperature passes by

Browse Hikvision Solutions