Delivers Accurate Temperature Measurements in Real-Time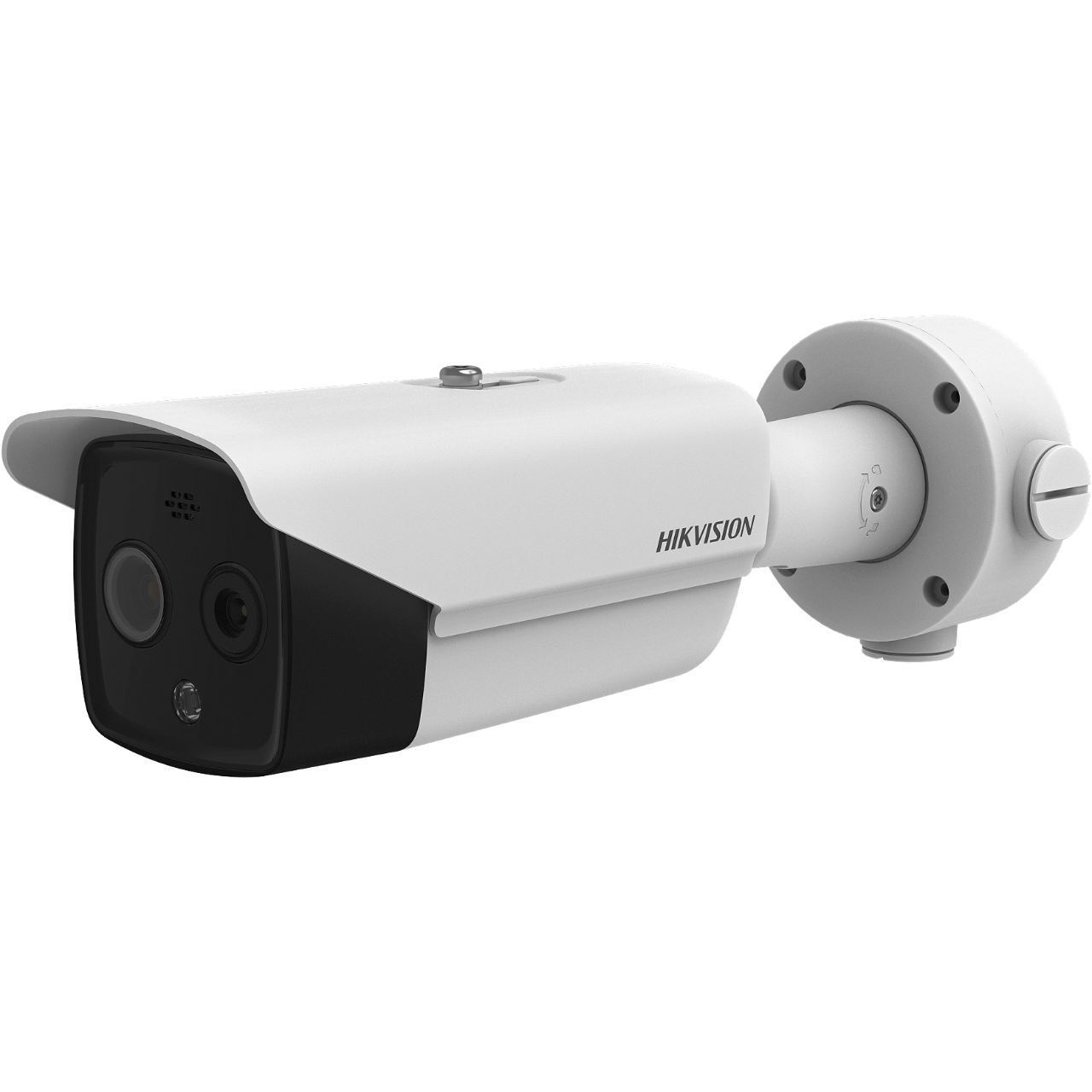 Hikvision DS-2TD2617B Temperature Screening Thermographic Bullet Camera is designed to detect elevated skin-surface temperature with high accuracy in real-time. It can be used for preliminary temperature screening in office buildings, factories, stations, airports, and other public places.
160×120 resolution in the thermal channel, Bi Spectrum 4MP Optical Camera.
Dedicated for Fever Screening
Temperature range: 30 °C to 45 °C
Temperature accuracy: ±0.5 C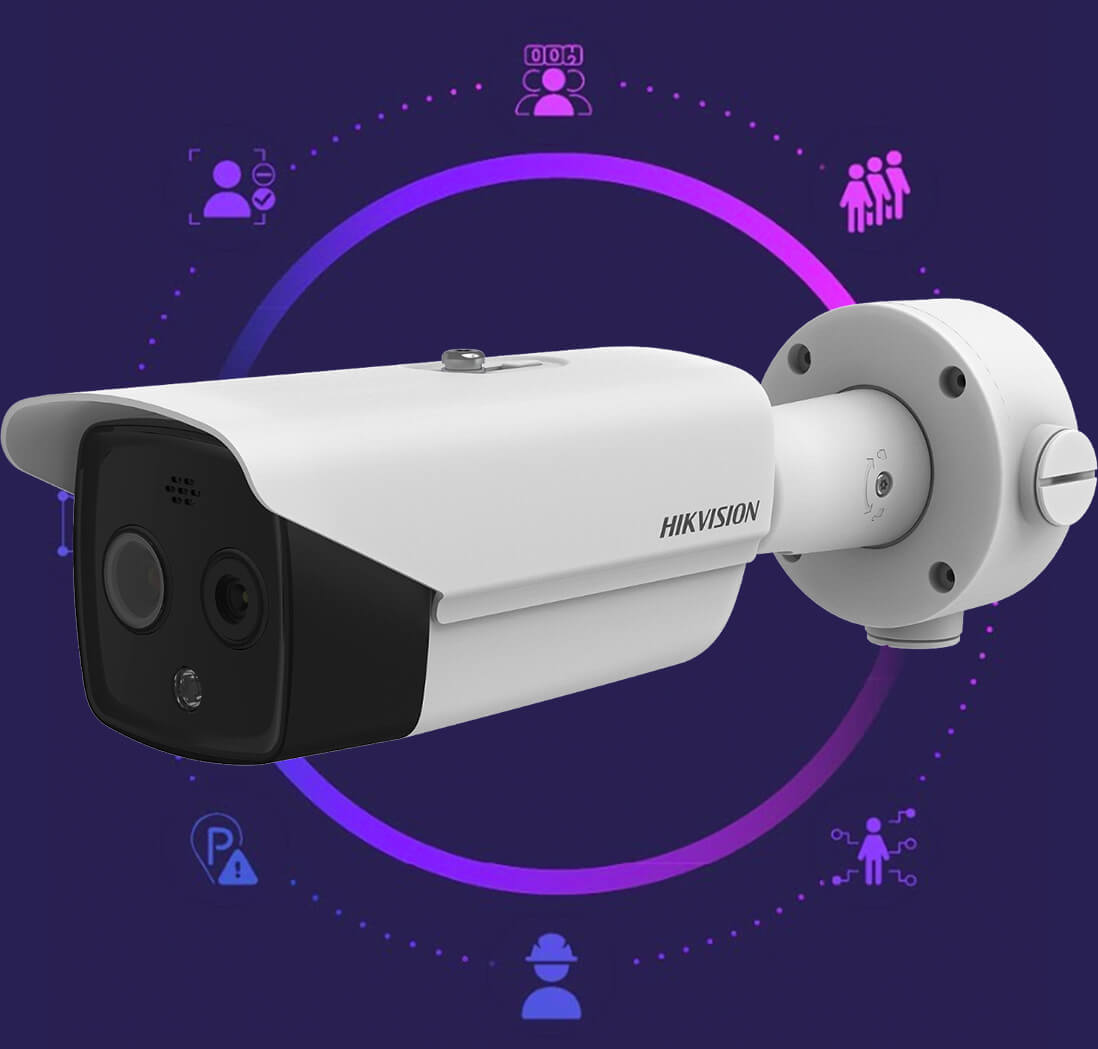 Provide 3D Digital Noise Reduction to guarantee enhanced details of the image.
Comprehensive Alarm Function
Strobe light and audio alarm supported.
QUICK DEPLOYMENT ACCESSORIES
● DS-2907ZJ UNC 1/4″ -20 Tripod connect
● DS-2909ZJ Bullet -Tripod adapter
● DS-3E0105P-E(B) L2
– 4 10/100M RJ45 PoE ports, 1 10/100M RJ45 uplink port, 802.3af/at, PoE power budget 60W, max. 250m long-distance transmission, 6KV surge protection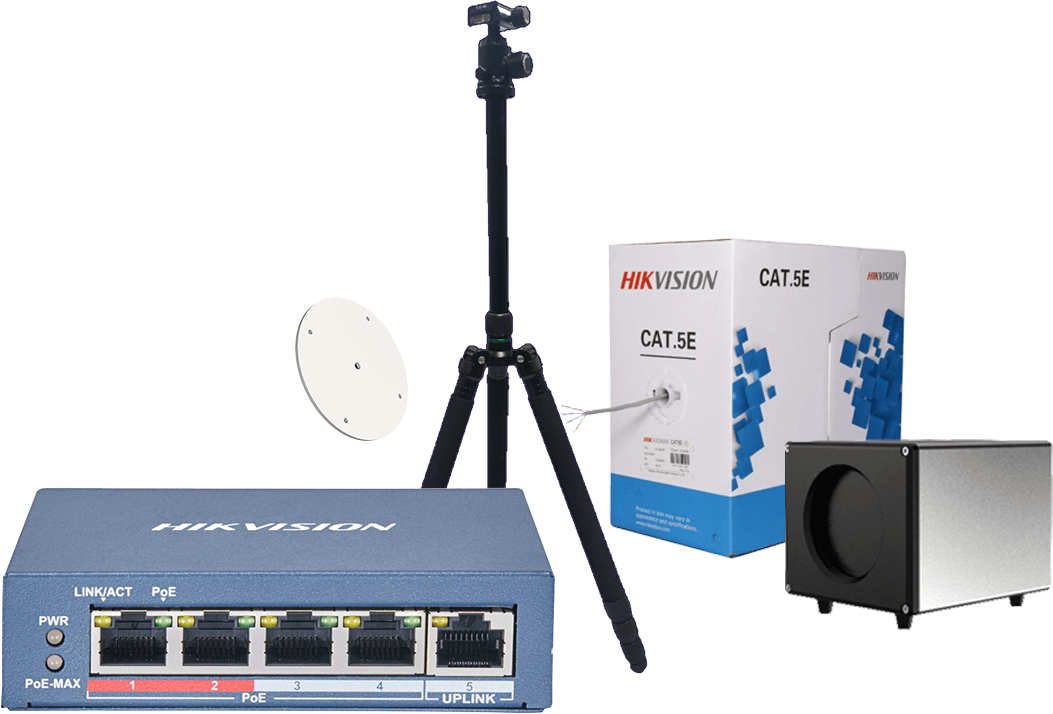 ● DS-2TE127-G4A Black Body Calibrator
● DS-1LN5E-E/E UTP CAT 5E
– 305 meters, Core diameter: 0.45mm, OFC, CMX, gray

Browse Hikvision Solutions