Smart Hospitality for the New Normal

Make Your Hotel A Place Where Guests' Safety is Your Priority
NEC Mobility Unmanned Check-In Solution realizes hotel guests' self-check-in and check-out process with face recognition technology. A light touch and highly personalized solution for the new normal.
Using the highest accuracy and real-time precision face recognition technology, the check-in, and check-out kiosk terminal allows guests to quickly complete the registration process and get into their designated rooms without fuss. Hotel staffs are also protected as interaction is reduced and manpower resources can be redeployed to serve other guests' needs.
● Ease of Use for Guests
◦ Speedy check-in process enables short time spent in the lobby area.
◦ Convenient F&B reservation and integrated facility & phone bills.
◦ Payment can be made at the kiosk before checking out.
● Highly Accurate Biometric Technology is used for the check-in and check-out kiosk process.
● The contactless feature takes care of guests' safety concerns such as reducing queues and exposure to health risks and making the registration process fuss-free.
● 24/7 Reception. Hotel staff reachable and contactable immediately to help or meet requests.
● Improved Customer Experience. Personalized & Targeted advertisement.
● Seamless Interface with Major PMS including Opera and Infor.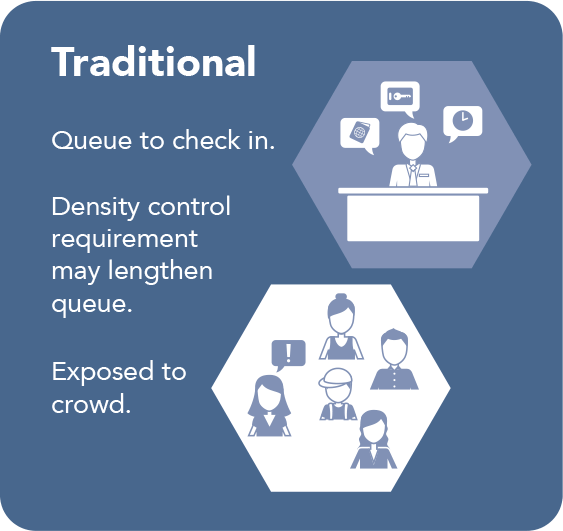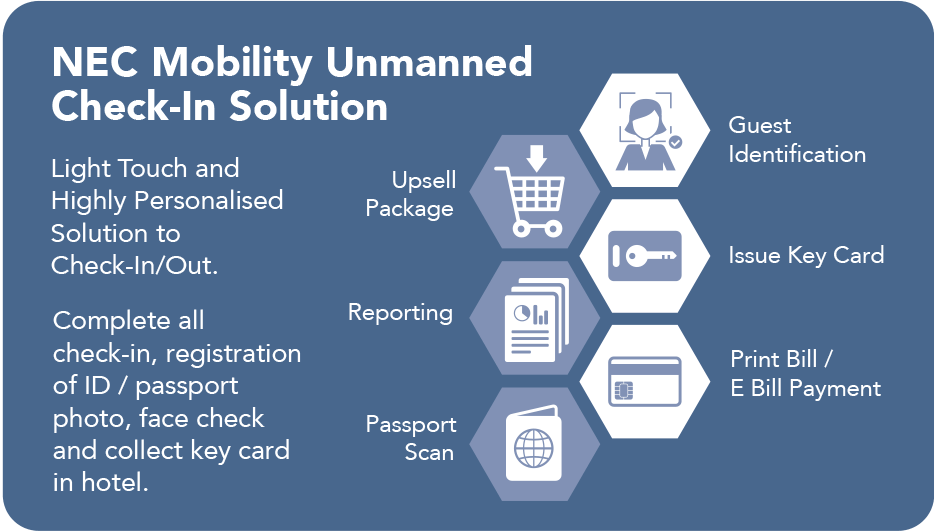 This smart hospitality solution can be scaled to further enhance the guest experience. Using the same face ID captured during registration*, hotel staff can do breakfast entitlement matching when guests walk into restaurants, give access to hotel facilities like gym or pool, and instantly recognize VIPs at hotel lounge or executive club; guest can even use face ID to make payment at shops or restaurants in the hotel
* Subject to guests' approval for use of face ID outside of the registration process; and only for use in the hotel premises during guests' stay.