Smart mobile extension for your smartphone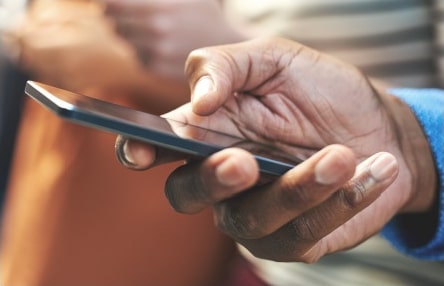 NEC's UNIVERGE ST500 Mobile Client brings greater dexterity and heightened control to call management by making an Android™ or Apple® smartphone an employee's point of contact. Able to transition between the company network and Wi-Fi as needed, the UNIVERGE ST500 promotes workforce confidence that important calls won't be missed when out of the office or away from an assigned workstation.
A mobile device and video client for your smartphone
NEC's UNIVERGE ST500 was developed for Apple iPhone, iPad, and Android smart devices. It lets you leverage native contact lists to make and receive voice and video calls. Simply connect to Wi-Fi or use your mobile data (3G/4G) to handle your calls. The ST500 simplifies your operation by one number, merging your call history and work voice mail.
Integrated into your smartphone contacts
Complete call history (group by contact)
Hands-free mode
Bluetooth headset support
Video Calling
Localized dial plan
Make / Answer calls / Call waiting
Hold / Transfer / Conference
Call park
Call pickup
Call forward (All, Busy, No Answer)
Call hunt groups