Scalable fixed form-factor switches for next-generation IP networks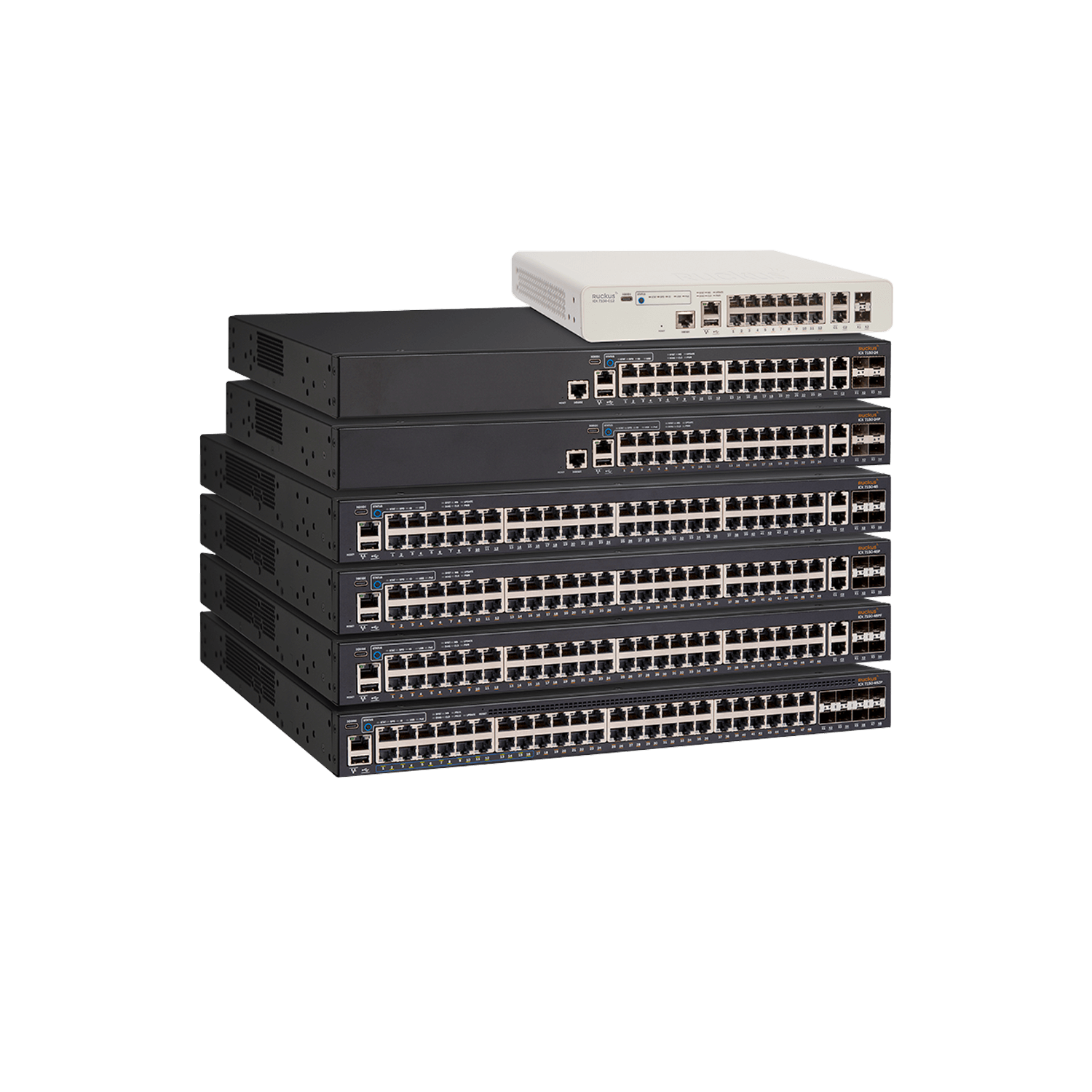 Support for wireless networking is at the core of the ICX family design. ICX switches' high PoE budgets and support for PoE+ and PoH will power the new generations of wireless APs, surveillance cameras, video displays, and other devices for years to come.
Upgradable, Flexible Architecture
● Multi-purpose switches can be deployed standalone or stacked across the campus to form a distributed core/aggregation layer
● Upgradable uplink/stacking ports from 1 GbE to 10 GbE and 40 GbE to 100GbE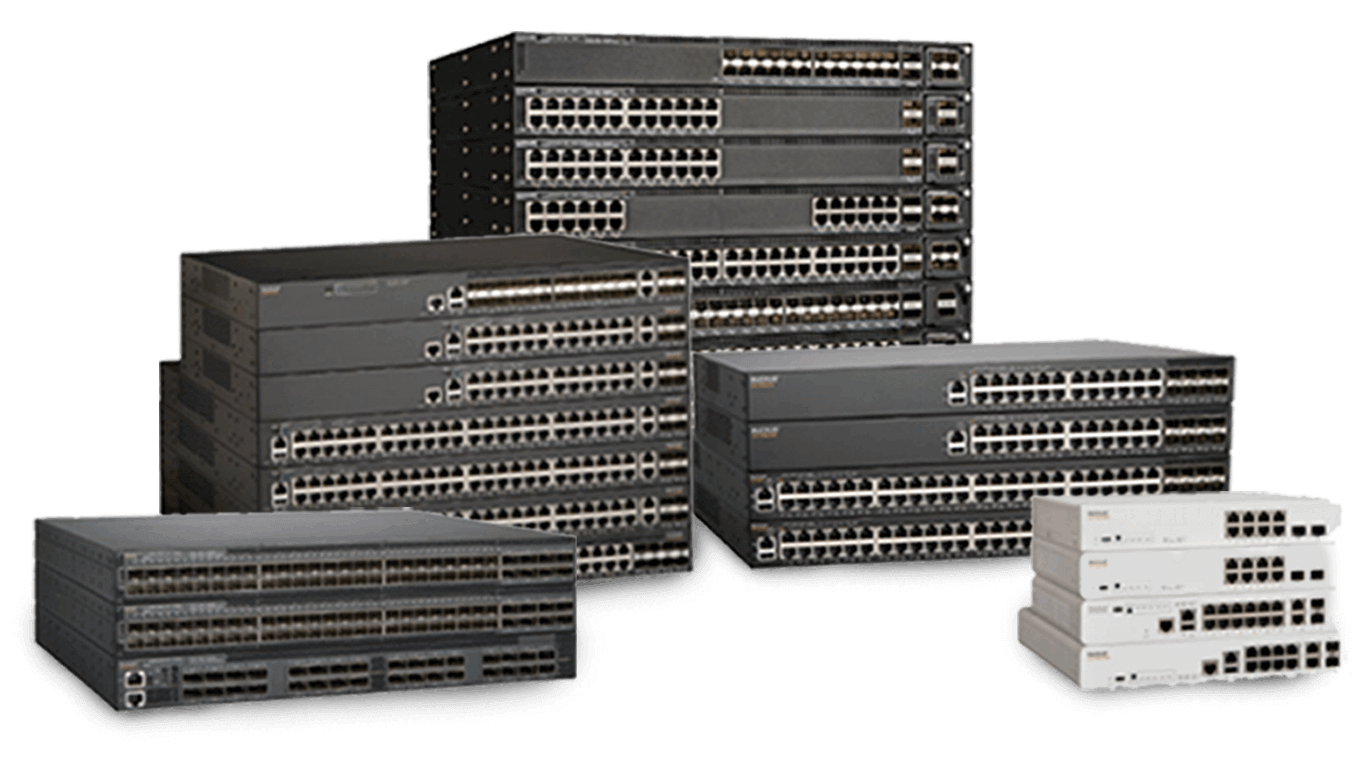 Industry-Leading Price/Performance
● Industry-leading access switches offering unprecedented capabilities
● High-performance stackable aggregation and core switches deliver more for less
Unique Stacking Capabilities Simplify Management
● Stack over long distances using standard Ethernet optics
● Superior scalability of up to 12 switches per stack
● Aggregation and core ICX switches also support stacking for unmatched scalability
Scale-out Architecture Reduces Cost of Operations
● Deploy cost-effective networks with distributed core/aggregation that outperform traditional chassis-based architecture
● Delivers the benefits of a chassis with the flexibility of stackable switches
Time-saving 
● IEEE 802.3bz standard-based multigigabit Ethernet support 
● Optimizes next-generation Wi-Fi 6 and future wireless AP deployment, increasing performance while reducing cost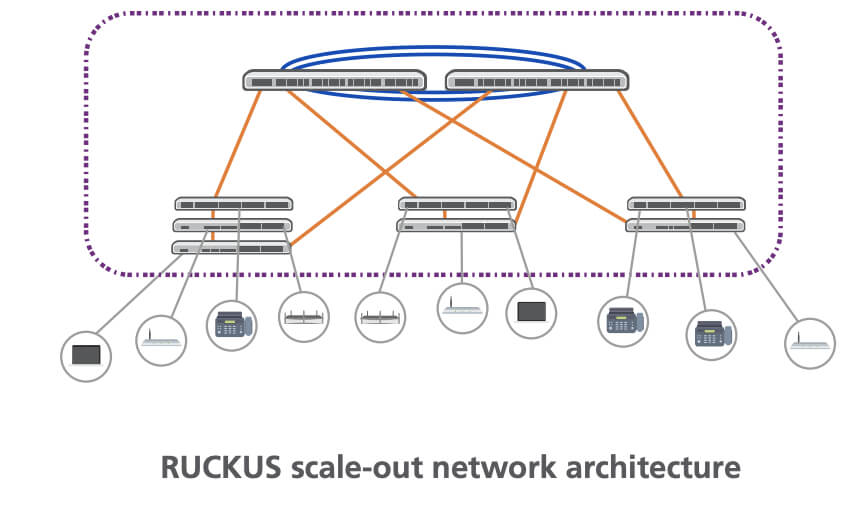 Together, ICX multi-purpose switches comprise the building blocks for simplified network deployment and management, scale-out networking, and investment protection with the industry's lowest total cost of ownership.
The ICX switches can be deployed in homogeneous stacks using local or long-distance links of up to 10 kilometers for maximum flexibility. Customers can mix and match ICX switches to build highly converged networks that simplify deployment and management and improve operational efficiency.

Browse Ruckus Networks Solutions