Effective, Holistics, and Consumable Next-Generation Endpoint Protection Solution
Benefits of Capture Client
– Independent cloud-based management
– Synergizes with SonicWall firewalls
– Security policy enforcement
– DPI-SSL certificate management
– Continuous behavioral monitoring
– Highly accurate determinations achieved through machine learning
– Multiple layered heuristic-based techniques
– Unique rollback capabilities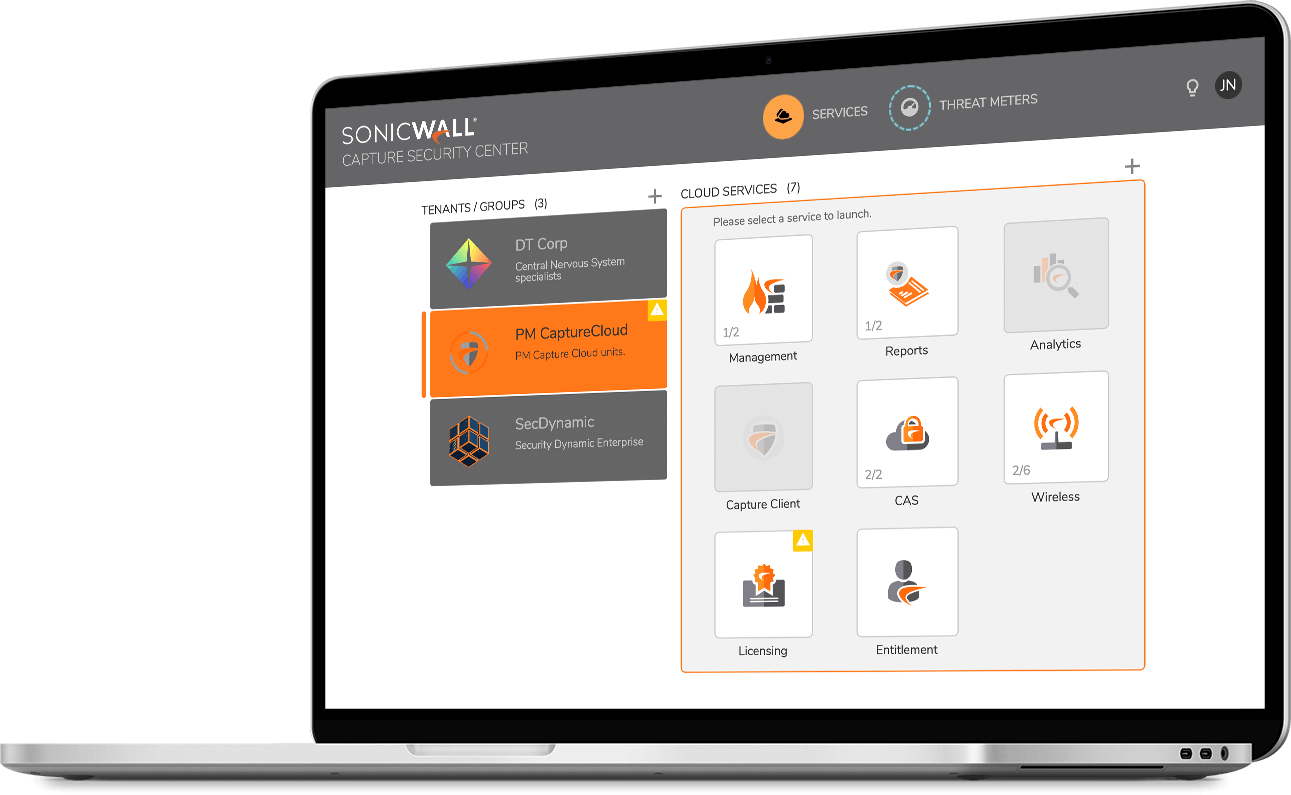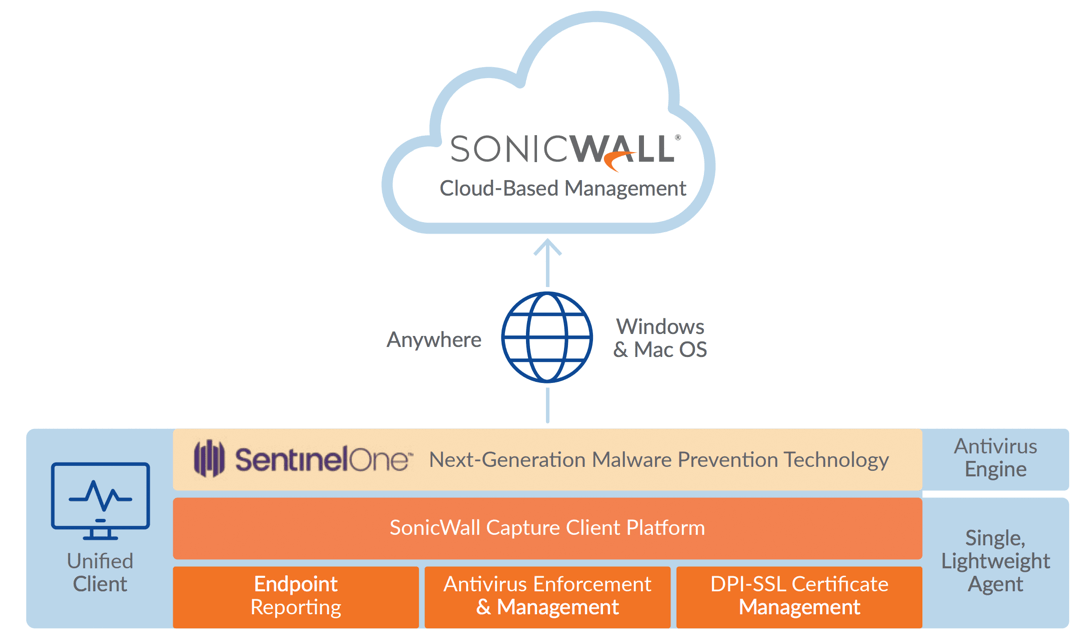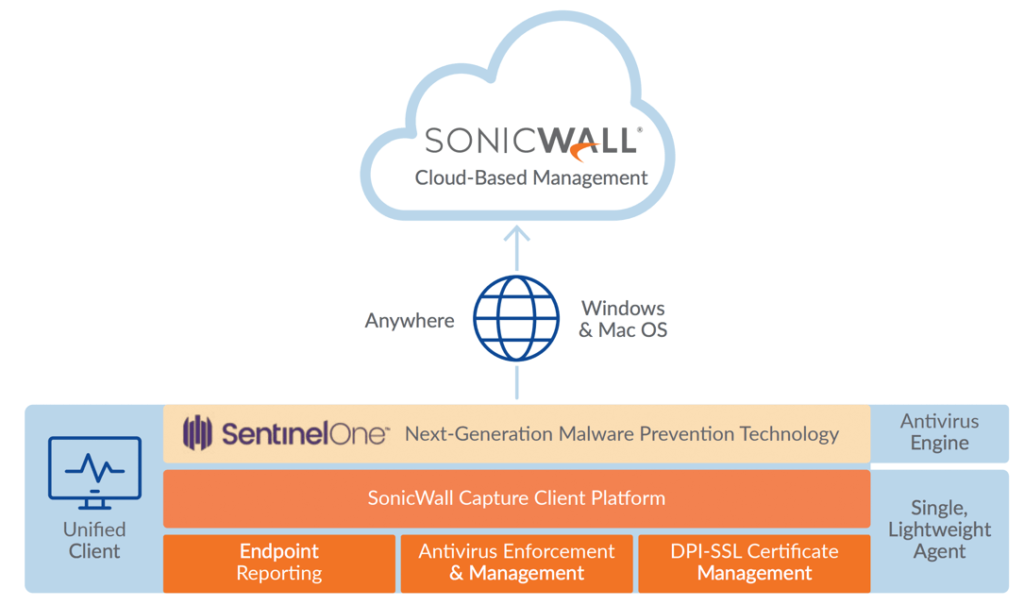 Offerings and Platform Support
The SonicWall Capture Client is available in two offerings:
SonicWall Capture Client Basic
delivers all SonicWall next-generation malware protection and remediation features, along with DPI-SSL support capabilities.
SonicWall Capture Client Advanced
delivers everything listed above for Basic, plus Advanced rollback capabilities and Capture ATP integrations.
Both offerings are available for Windows 7 and higher, as well as for Mac OSX.

Browse SonicWall Security Solutions