Scale Faster, Protect More, and Regain Control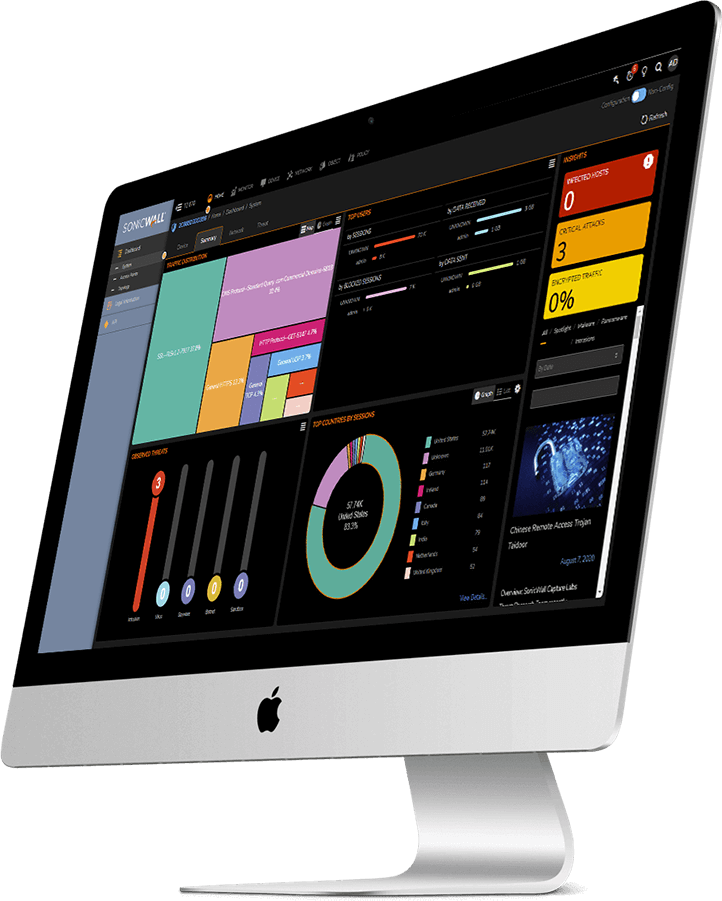 SonicOS 7's multi-instance support for NSsp enterprise firewalls allows multiple independent firewall instances to run on the same hardware, achieving multi-tenancy and maximizing operation simplicity.
Advanced Protection Against Encrypted Threats
TLS 1.3 decryption detects threats hiding in encrypted traffic without sacrificing performance.
Easy, Zero-Touch Deployment
The new SonicExpress Mobile App offers true zero-touch deployment, eliminating truck rolls, saving money, and easing the deployment of golden configs at branch locations.
New Rest APIS allows SonicWall firewalls to be integrated with other security solutions, including hybrid policy orchestrators, SIEM, RMM, NAC, SOAR, and more.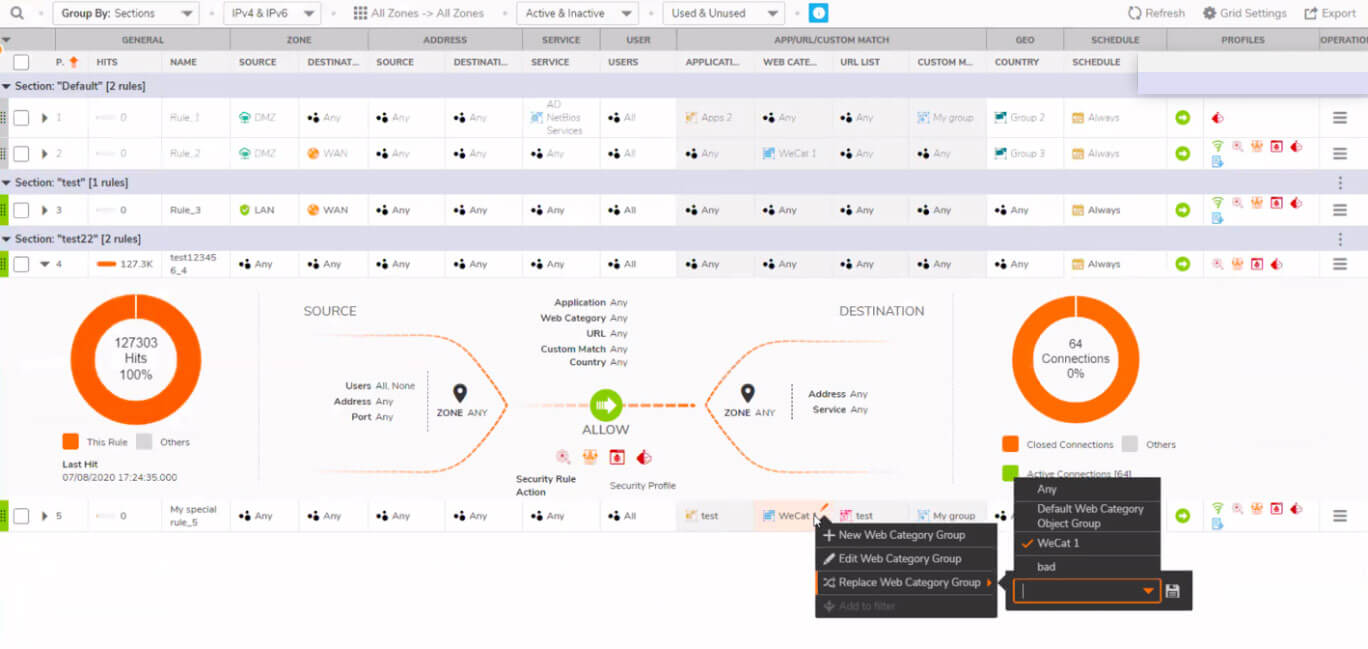 Simplify Oversight with a Modern User Interface
Network and threat dashboards provide a top-level summary of the overall health of the appliance and threat insights based on what the firewall sees in your network.
Security Rule Optimization
SonicOS 7 includes new features such as visibility in custom rules and hit counts, shadow rule detection, and rule optimization to eliminate misconfigurations.
Security Rule Visualization
To reduce user's cognitive load, SonicOS 7 features rule visualization that offers quick and intuitive insights into the type of traffic the rule is for, what it does from a security inspection perspective, and what traffic is hitting it. 
Unified Improved Visibility
SonicOS 7 provides a topology view of your firewall and the endpoints behind it – including dashboards that detail the traffic passing through your firewalls, who is responsible for it, and what threats it contains.

Browse SonicWall Security Solutions