Deliver enterprise-class security without the enterprise-grade complexity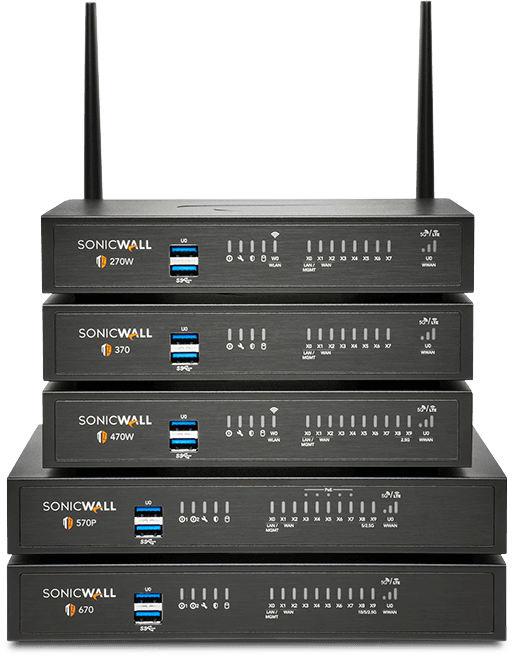 SonicWall TZ firewalls deliver enterprise-grade protection without the cost or complexity.
Protect your small business or branch location from intrusion, malware, and ransomware, with an easy-to-use, integrated security solution designed specifically for your needs.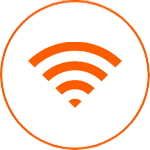 Integrated Security Solution
Choose optional PoE and Wi-Fi options with deep integration of the SonicOS operating system to deliver an integrated gateway security solution.

SD-WAN and Zero-Touch Deployment Capabilities
SonicWall Secure SD-WAN integrates with TZ firewalls without requiring an additional license and scales quickly with Zero-Touch Deployment capability.

SSL/TLS Decryption and Inspection
Leverage industry-leading decryption and inspection of TLS/SSL-encrypted traffic in real-time, along with TLS 1.3 support.

Deep Memory Inspection
Block even the most advanced attacks with Real-Time Deep Memory Inspection (RTDMI™) and Capture Advanced Threat Protection (ATP).

Superior Performance and Features
Get advanced threat protection at lightning speeds without compromising on performance, with expandable storage, redundant power, SonicExpress App onboarding, and more.

Single-pane-of-glass' Management & Reporting
Manage everything from one location with Network Security Manager, a unified firewall management system that scales for any environment.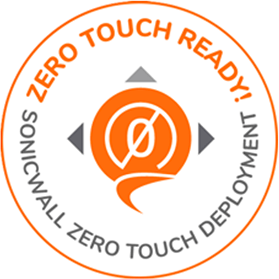 With Zero-Touch Deployment and simplified centralized management, installation and operation are easy.
Detect sophisticated threats, including encrypted attacks, with advanced networking and security features, like the multi-engine Capture Advanced Threat Protection (ATP) cloud-based sandbox service with patent-pending Real-Time Deep Memory Inspection (RTDMI™). With optional features like PoE/PoE+ support and 802.11ac Wi-Fi, create a unified security solution for wired and wireless networks.
SonicWall Gen7 TZ Series Does It Better
✔ First desktop firewall to deliver multi-gigabit malware and ransomware protection
✔ Branch capabilities and a redesigned cloud-native management console.
✔ First SonicWall desktop firewall to deliver redundant power.
✔ Groundbreaking performance in desktop firewall
✔ Share license across HA unit at no extra cost
✔ Side Channel attack protection

Browse SonicWall Security Solutions