Advanced Gigabit Ethernet Routers
The EdgeRouter X combines carrier-class reliability with excellent price-to-performance value.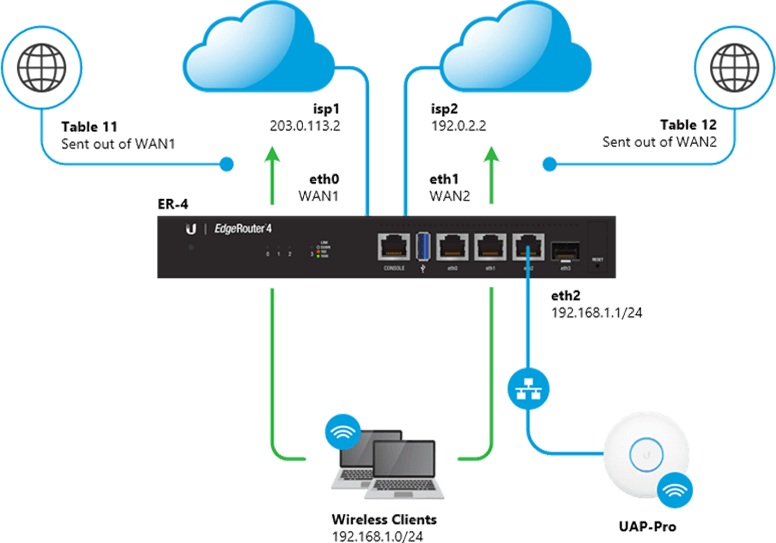 Load Balancing (Dual WAN Fail-over)
This feature allows the router to intelligently balance outgoing traffic using multiple WAN interfaces.
Powerful Router Performance
The EdgeRouter™ routes up to 2 million packets per second. Use its advanced features to run applications on the customizable open platform.
The EdgeRouter™ provides eight independent, RJ45 Gigabit ports to meet the needs of carrier-class networks.  
Convenient Rackmount Design
The durable, 1U-high metal chassis allows for convenient mounting in a standard-sized, 19″-wide rack. 
The EdgeRouter™ is supported and managed by UNMS™ (Ubiquiti® Network Management System), a comprehensive controller with an intuitive UI. A single control plane manages registered EdgeMAX® devices across multiple sites


Browse Ubiquiti Networks Solutions