Cloud-native management console for all Aruba network infrastructure
Aruba Central is a cloud-based networking solution with AI-powered insights, workflow automation, and edge-to-cloud security. It empowers IT to manage and optimize campus, branch, remote, data center, and IoT networks from one dashboard.
Built on a cloud-native, microservices architecture, Aruba Central delivers enterprise requirements for scale and resiliency, and is also driven by intuitive workflows and dashboards that make it a perfect fit for SMBs with limited IT personnel.
Aruba Central Key Benefits:

Streamline operations
Simplify how you provision, configure, and maintain networks by controlling all processes from a single cloud-native dashboard.

Stronger security, minus the complexity
Gain the core elements of Zero Trust and SASE while ensuring users have fast, secure access no matter how or where they connect.

Optimize networks with AIOps
See and resolve problems before users even notice them through AI-powered insights, self-healing workflows, and prescriptive optimization tips.

Deploy and consume your way
Deploy Aruba Central as a SaaS application or select from on-prem or managed service options.
Fast, error-free deployments
Centralized, GUI-driven workflows
Full-stack AIOps
Cloud-based authentication
Global policy orchestration
AI-powered client insights
Simplify IoT Operations
Webhooks and open APIs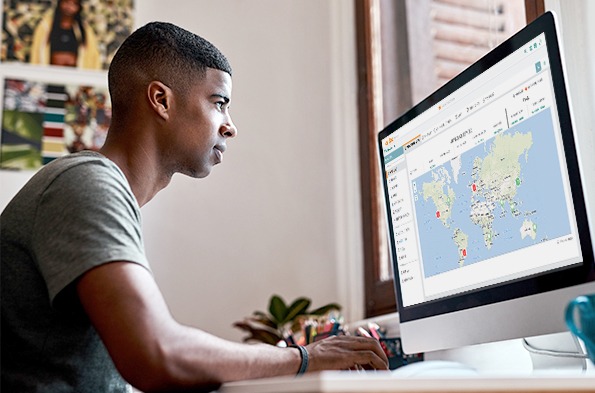 Built for enterprise-grade resiliency and security, while simple enough for small businesses with limited IT staff. A single pane of glass for all. Browse Aruba Networks Solutions