Hikvision Temperature Screening
AI-enabled fast detection of temperature and face mask status
Hikvision Temperature Screening and Mask Detection Solutions
Designed for skin-surface temperature measurement and detection of protective face masks so as to achieve rapid and safe preliminary screening in public areas with high efficiency in a multitude of scenarios.
This means it's quicker, easier, and safer to monitor people passing through space to check whether their skin-surface temperature is normal or not and also check whether they have face masks or not. The solutions' flexibility and easy deployment mean it is useful in various scenarios where multiple people pass, like transport hubs, offices, warehouses, and large shops.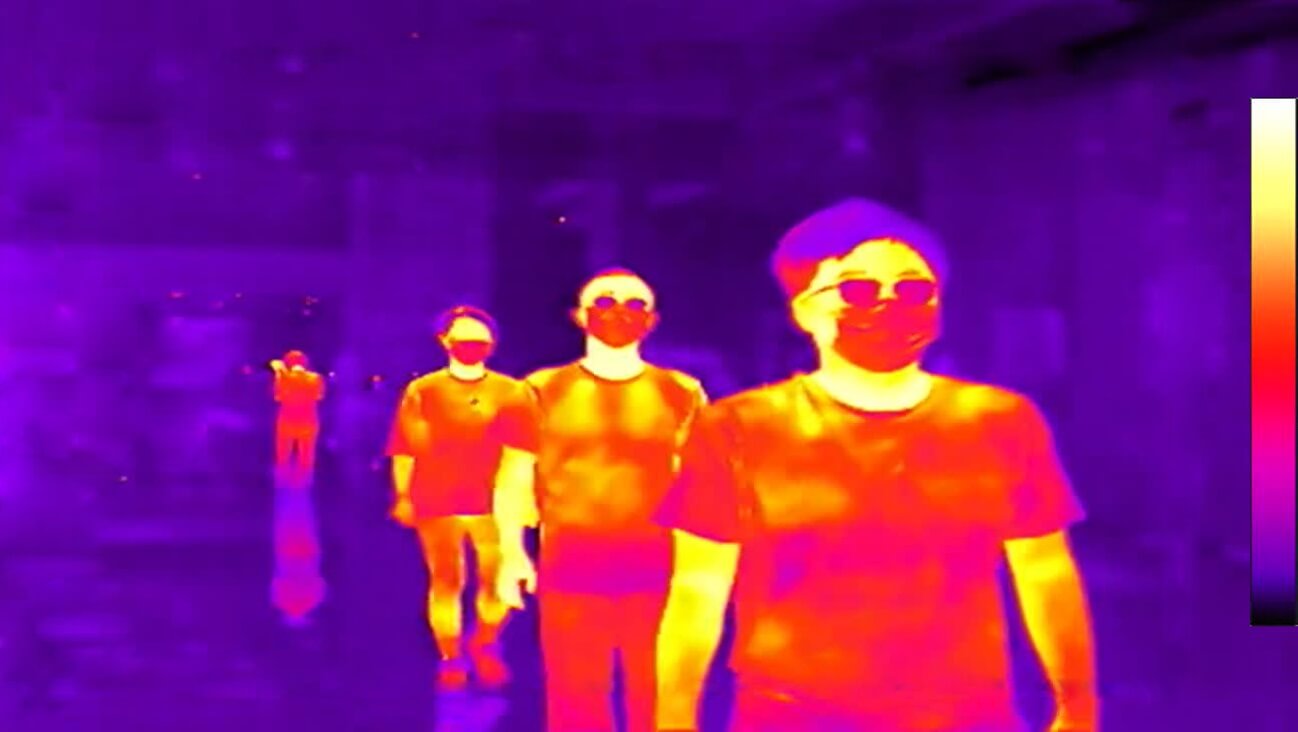 AI technology ensures thermographic cameras only detect human skin-surface temperature to reduce false alarms of other heat sources.
Compensation algorithm ensures the temperature is compensated with ambient temperature and the distance of the measured target for better accuracy.
Embedded audio alarms are instantly triggered upon detection of elevated skin temperature, keeping operators notified in time.
Mask detection supports intelligent analytics of face shape data to detect if a person is wearing a face mask.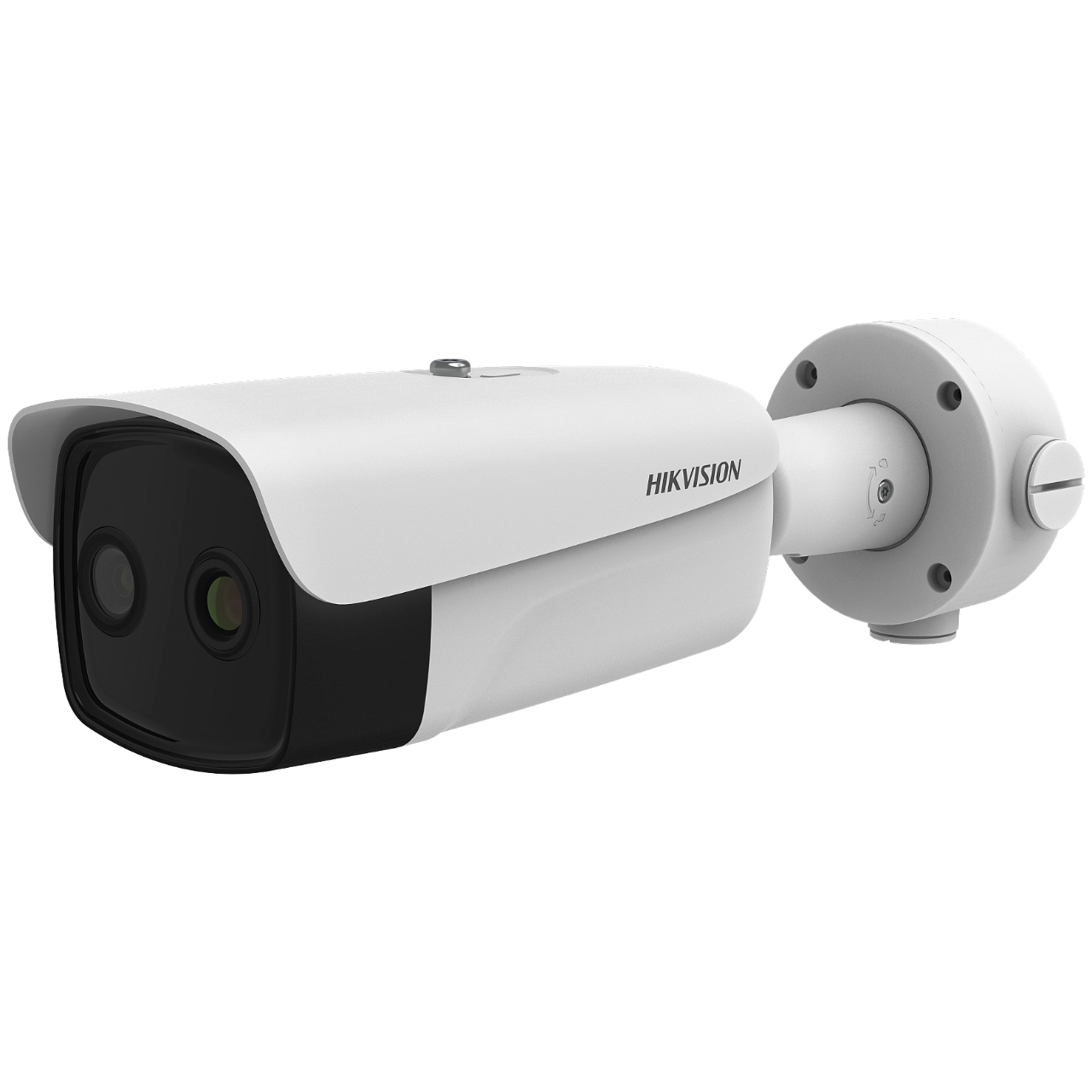 Thermographic Cameras
Easy to deploy temperature screening cameras with high efficiency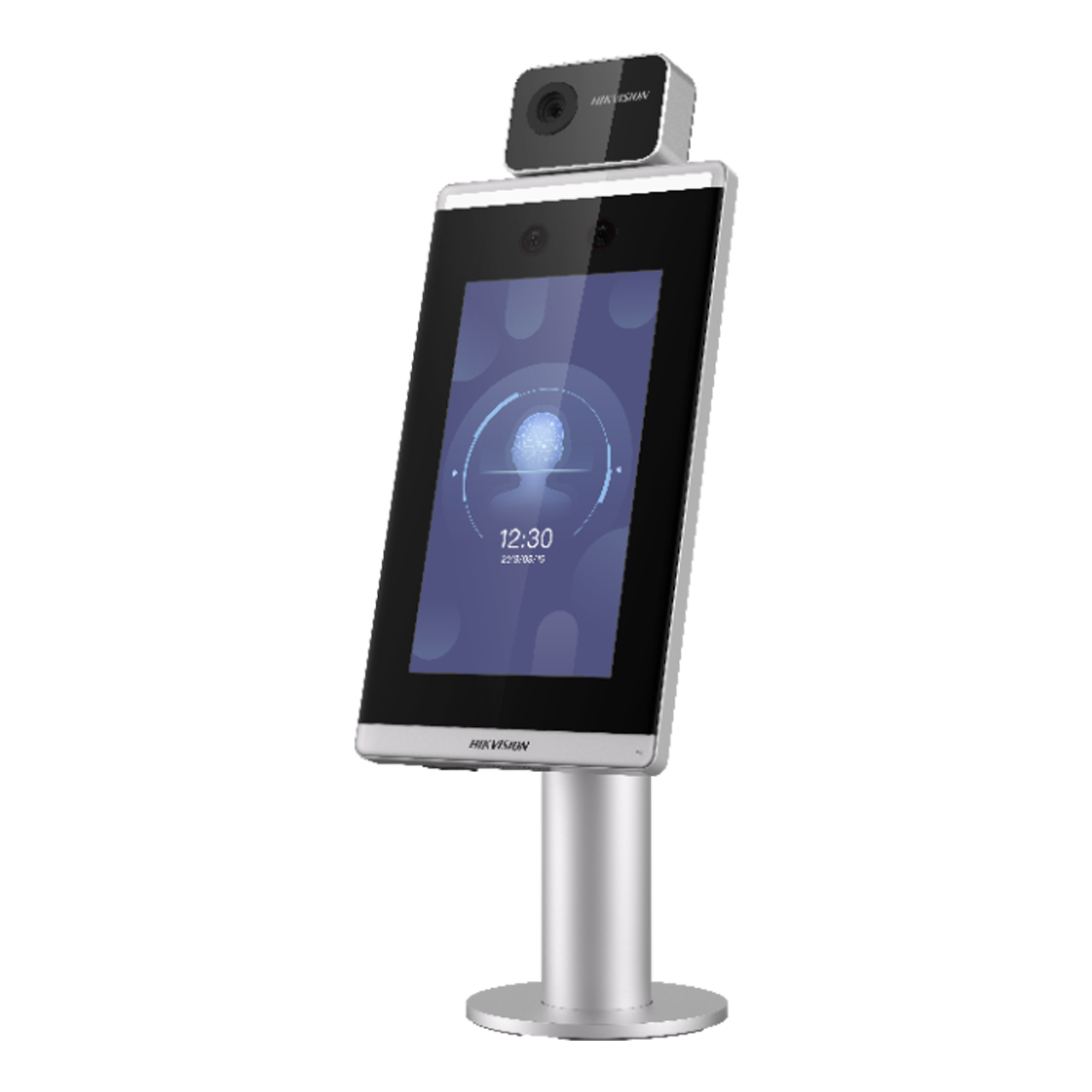 MinMoe Terminals
Secure, Convenient, Hands-Free, and Multi-Functional Access Control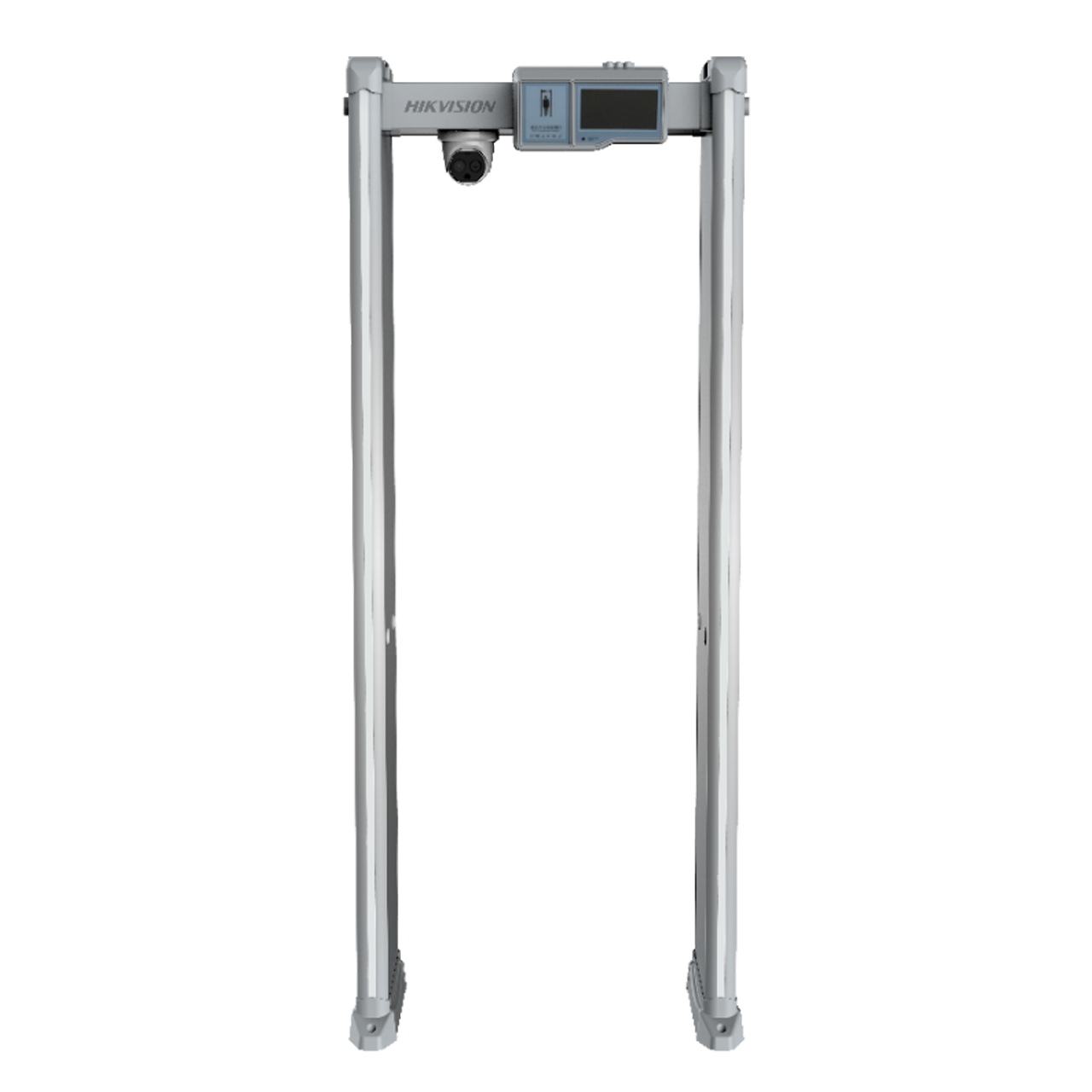 Metal Detector Doors
Metal detector doors equipped with thermographic cameras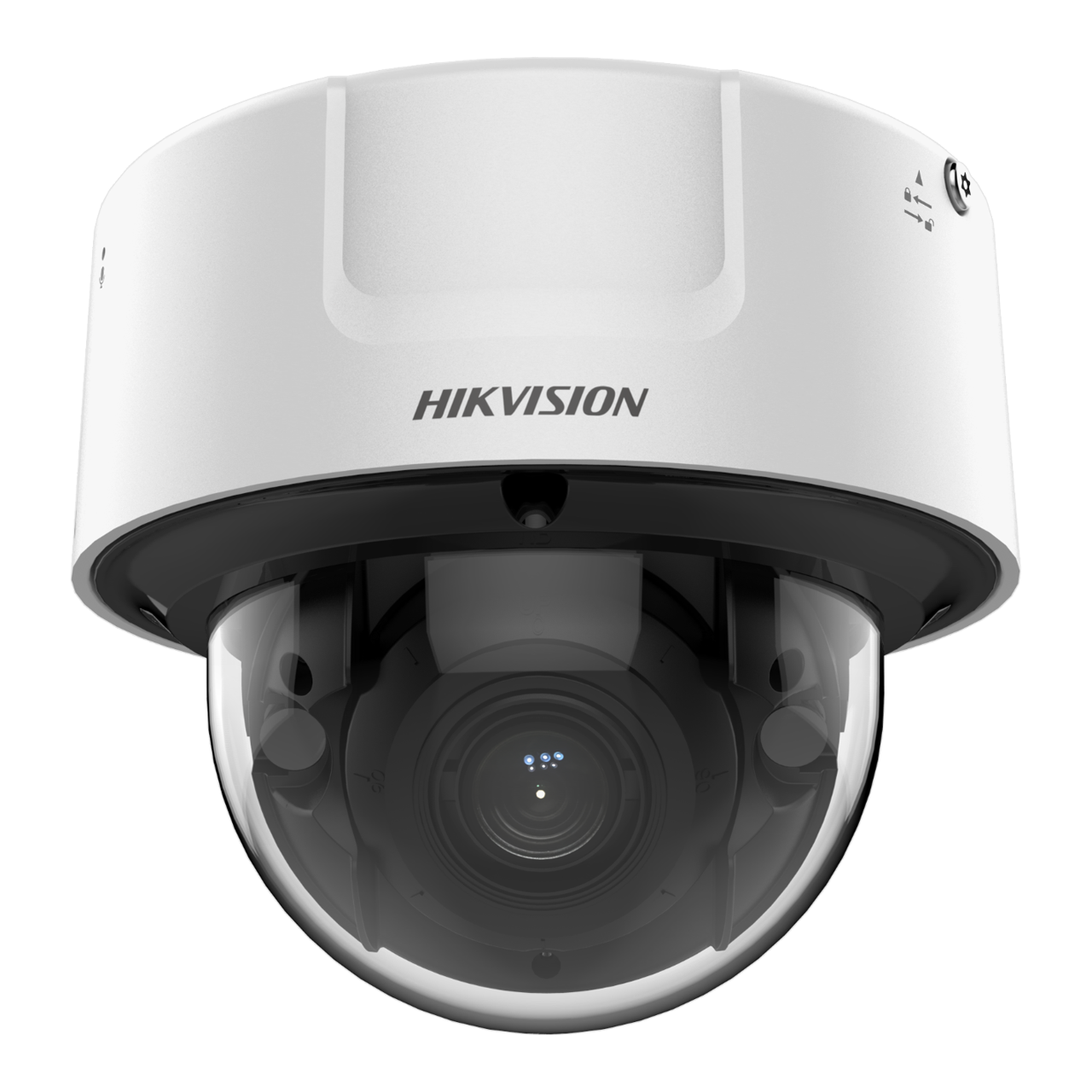 Mask Detection Cameras
AI-enabled IP cameras to accurately detect masks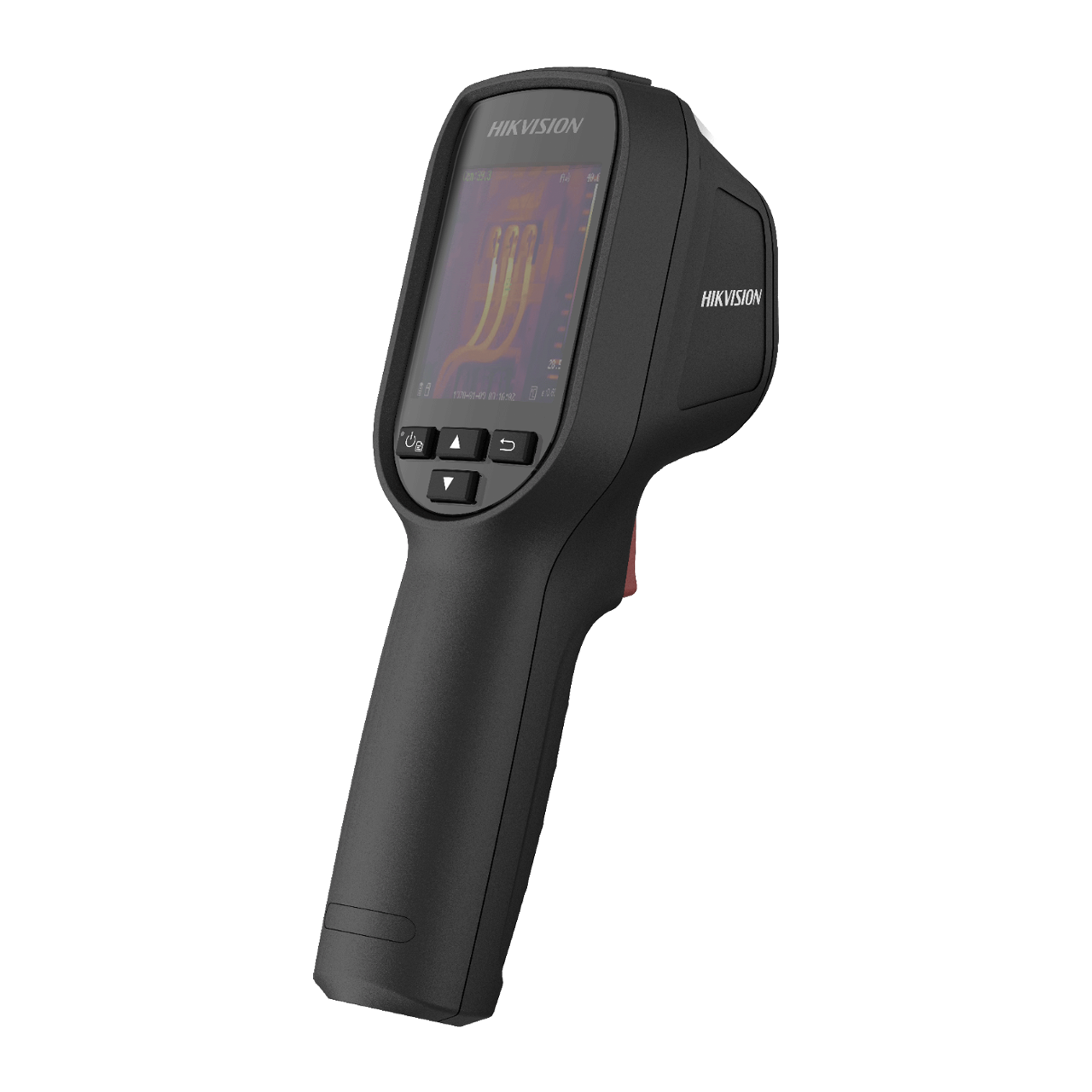 Handheld Cameras
Thermographic handheld cameras with high-sensitivity sensors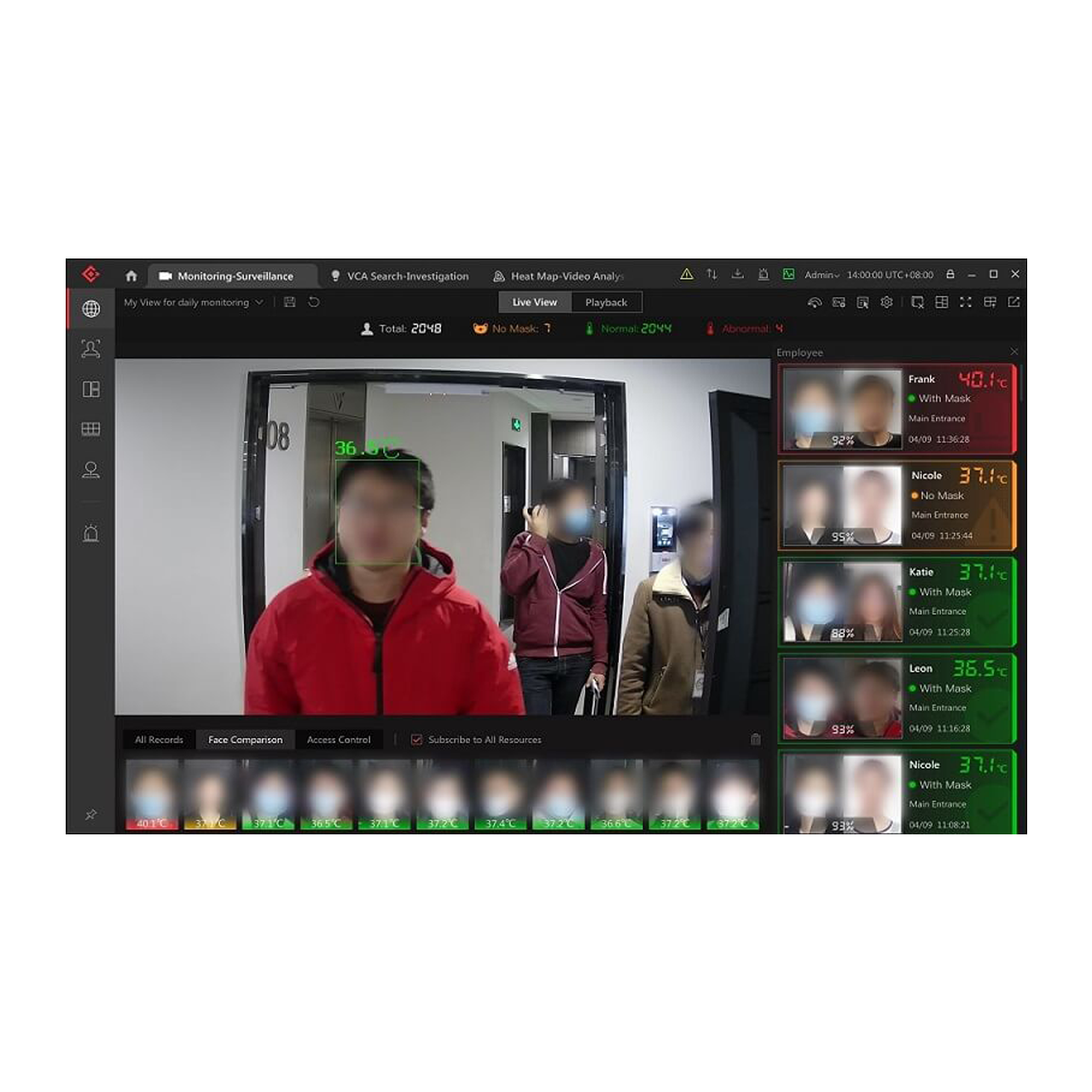 HikCentral
Powerful Data Management and Visualized Demonstration
Hikvision's temperature screening products are designed for the detection of skin-surface temperatures so as to achieve rapid preliminary screening in public areas. Actual core body temperatures should be further confirmed using clinical measurement devices. Under any circumstances, it is highly recommended to use Hikvision's temperature screening products in accordance with local laws and regulations.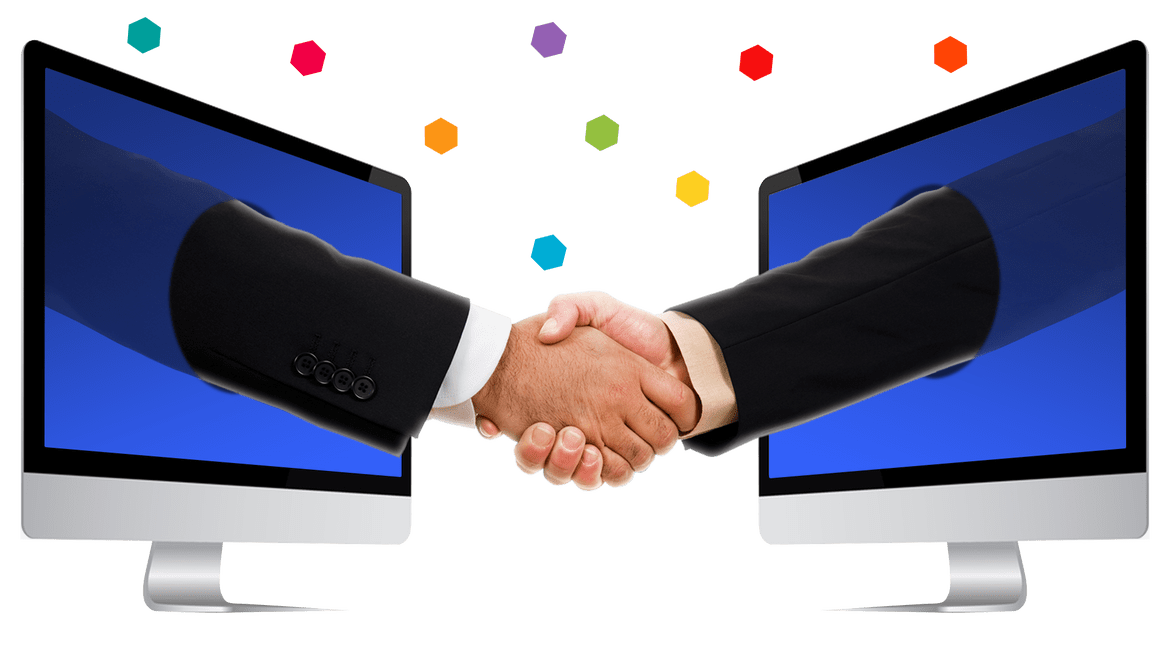 Let's Find The Right Technology For You
We sort out the best stuff for you. Connect with us now and let's start working together!
Inquire Now
Send a message now and let's find the right technology for you
Be A Partner
Register and be one of our more than 800 partners in innovation
Get Support
Connect now to our technical customer care representatives
Learn More
Get to know why you should choose MEC for your technology